Hello homies, if you've been searching for a quick, affordable, and user-friendly way to access the expanding world of streaming media, an Amazon Fire TV Stick, Cube and 4K Max device is a fantastic choice for all your Netflix and similar streaming service needs.
With the majority of Amazon's hardware, all you need is a Wi-Fi connection and a TV to connect to, and you'll be up and running, enjoying a wealth of content in no time.
There are different Amazon Fire TV devices, and they can connect you to streaming content with just Wi-Fi and a TV. Some of them can even respond to voice commands like "Alexa, open Netflix."
But there are five main Fire TV models: Fire TV Stick Lite, Fire TV Stick, Fire TV Stick 4K, Fire TV Stick 4K Max, and Fire TV Cube. They come in various designs and have different features. Let's look at each one to see which might be right for you.
Fire TV Stick and Fire TV Stick Lite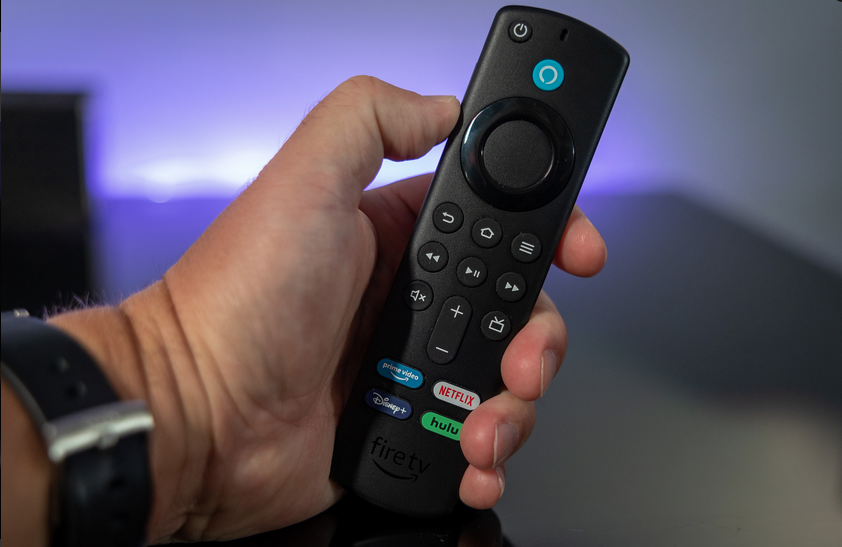 The Amazon Fire TV Stick is almost the same as the Amazon Fire TV Stick Lite, with only a few differences. The Fire TV Stick comes with TV controls on the remote and native support for Dolby Atmos.
It costs $40, while the Lite version is only $30 (and often on sale for even less). This makes it not only the cheapest Fire TV device but also one of the most affordable media streamers overall.
However, both the Fire TV Stick and the Lite version have many excellent features, and you can choose which ones matter most to you.
Editors' Recommendations
Both devices are fast and easy to use, with lots of content and many apps and games. You can connect them to the internet using Wi-Fi, and they work well for most people, even though they can only show regular HD video. The new versions from 2021 come with 1GB of memory, and they have new remotes with buttons for talking to Alexa, Amazon's voice assistant. The main difference is that the Fire TV version of the remote also has buttons for changing the volume and turning the TV on and off.
Fire Stick has 8GB of storage
Each Fire Stick has 8GB of storage for downloading apps and games, which is more than other streaming sticks. While they can't show 4K video (you'd need the 4K version for that), they can run lots of apps. You can watch subscription services like Disney+ and HBO, as well as free ones like YouTube and PlutoTV. If you like Apple stuff, you can also get the Apple TV app for watching Apple TV+.
You can even play games on the Fire TV Stick and Stick Lite, even though they're not meant for gaming. To play games, you might need to buy a special game controller, but some Bluetooth controllers like the Sony DualShock 4 will work. Oddly, Amazon's own game controller doesn't work with them. You can also use the Fire TV remote for some games.
Fire TV Stick Latest versions
The latest versions of the Fire TV Stick and TV Stick Lite can show better-looking video with HDR, HDR10, HDR10+, and HLG formats. The Fire Stick can even play Dolby Atmos sound for a more immersive audio experience. The Stick Lite can pass through Dolby-encoded sound through its HDMI connection, which is good enough for most people.
Amazon Fire TV Stick 4K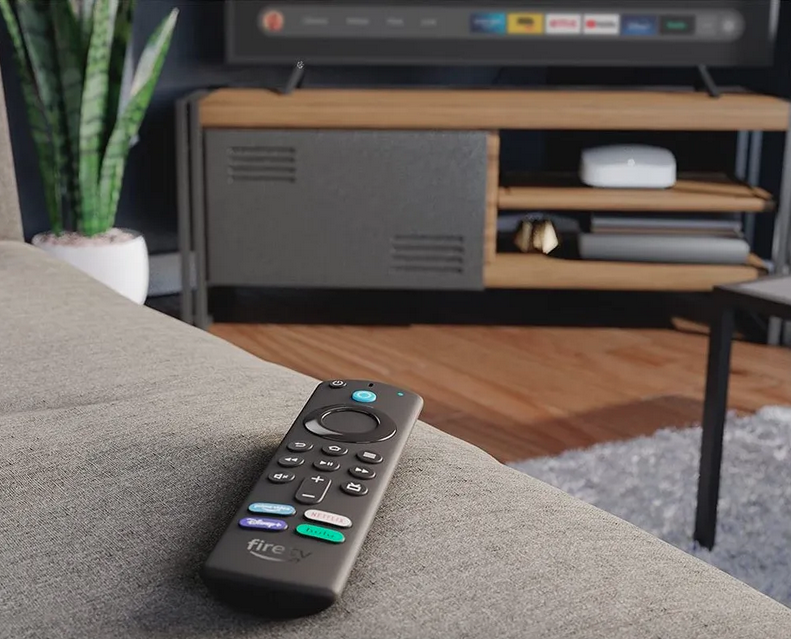 The Fire TV Stick 4K is designed for those who want top-notch audio and video. It does everything the regular Fire TV Stick does, but it's perfect for 4K TVs, especially ones that support HDR. It costs $50, which is $10 more than the regular version. The Fire TV Stick 4K is also a bit faster, with 1.5GB of memory.
If you haven't seen 4K HDR content on your TV, you're in for a treat. It makes older movies and shows look less impressive in comparison. Streaming services like Amazon Prime Video and Netflix offer lots of 4K HDR content, so having the Fire TV Stick 4K is a great idea.
What's impressive is that the Fire TV Stick 4K supports every type of HDR, including HDR10, HLG, HDR10+, and Dolby Vision. This is amazing because even more expensive devices often don't offer such versatility.
It also supports Dolby Atmos, which is a high-quality sound format. If you have a sound system that can handle Dolby Atmos, you'll need a media streamer like the Fire TV Stick 4K to make the most of it. With Netflix and Prime Video offering more Atmos content, it's the right time to own a device that supports it.
Amazon Fire TV Stick 4K Max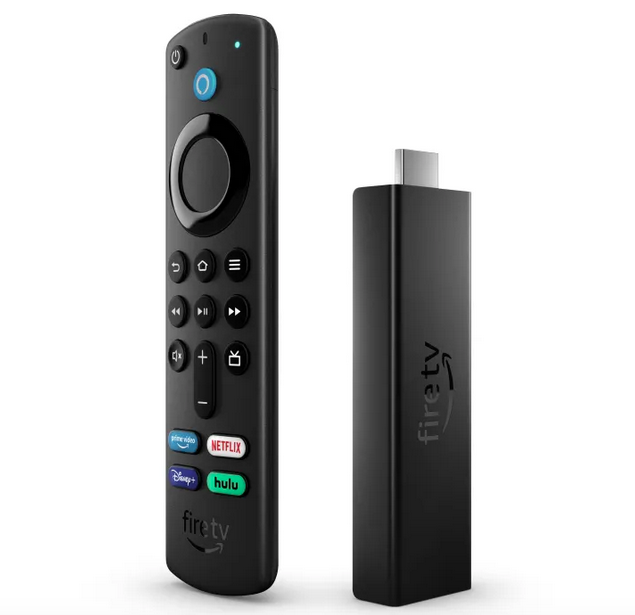 The Amazon Fire TV Stick 4K Max is the latest version of the Fire TV Stick. It has all the features of the previous Fire TV Stick 4K and is even 40% more powerful, making your apps start faster and navigation smoother. It comes with 2GB of memory, the same as the Amazon Fire TV Cube. The cost of the Amazon Fire TV Stick 4K Max is $55.
Actually, if your home network uses Wi-Fi 6, this is the only Amazon Fire TV device that supports it. It also has Live View Picture-in-Picture, allowing you to see your front door camera, for example, without interrupting your show.
Editorial Picks
Amazon Fire TV Cube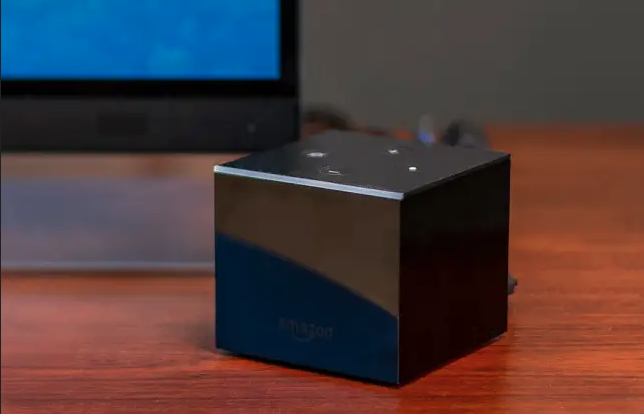 The Fire TV Cube may catch your eye as not being as budget-friendly as the Fire TV Stick. However, if you want the most powerful and feature-packed Amazon streaming device, the Fire TV Cube is the top choice.
The latest Cube model has a new design with a mesh-covered exterior, resembling an Amazon smart speaker. In fact, it functions as an Alexa-powered smart speaker. This means you can not only use it for streaming Fire TV apps and games but also control it entirely with your voice. It has voice-activated controls for adjusting volume, searching for channels, and interacting with compatible smart home devices.
The 2023 Cube also introduces new input/output features, including an Ethernet port, a USB-A connection (replacing the previous Micro USB), and an HDMI-in port, allowing you to connect and control certain AV equipment using Alexa. While some households may use the Ethernet port to connect directly to a router, the latest Cube is optimized for Wi-Fi 6E, making it one of the fastest-performing streaming devices with its octa-core processor.
While it's not the most affordable Fire TV product (the new Cube is currently priced at $140), if you seek a lightning-fast streaming experience with support for leading HDR picture formats and Dolby Atmos audio, the Fire TV Cube is the way to go.
Which Amazon Fire TV Stick should you buy now?
Trust me, if you're looking the most budget-friendly option to enter the Amazon Fire TV stick market, the Fire TV Stick Lite at $30 is the choice. However, it lacks some important features that may be crucial for your TV viewing.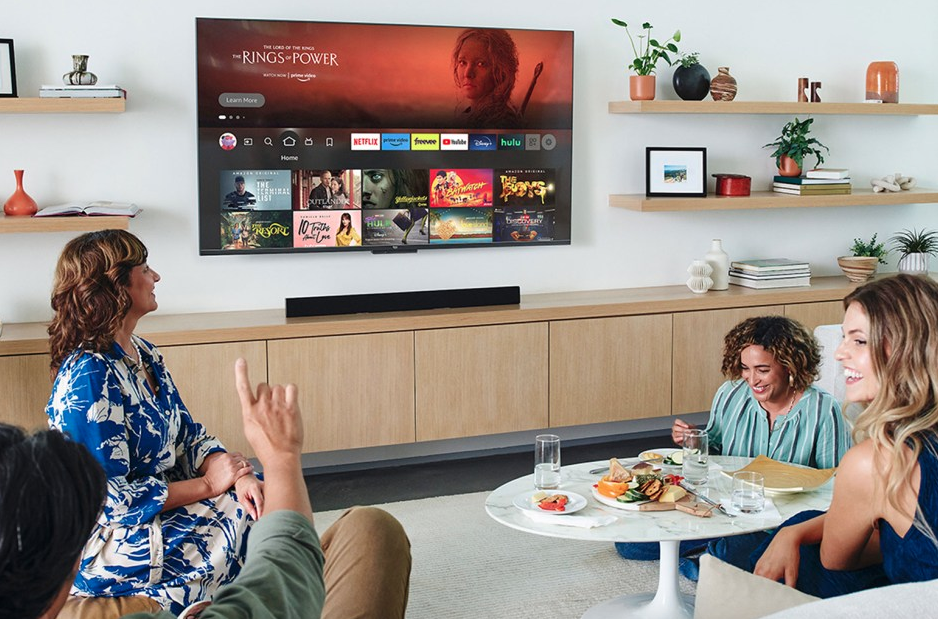 For a $25 premium over the Fire TV Stick Lite, we recommend the Fire TV Stick 4K Max to anyone with a 4K TV or those considering a 4K TV purchase in the near future. This latest Fire TV Stick model outperforms all previous versions, offering a combination of apps, games, streaming services (both paid and free), and exceptional support for today's top audio and video formats, making it an outstanding value. When you factor in Alexa's voice control for content and smart home devices, Wi-Fi 6 support, it becomes difficult to find a reason why Fire TV shoppers shouldn't choose it.
While we have a soft spot for the Fire TV Cube, we recognize it's not suitable for everyone. It's relatively expensive and less portable compared to the Sticks. However, if you've ever had a dream of transforming your home theater into the USS Enterprise bridge, complete with voice-activated computer controls, the Fire TV Cube is your ticket to the captain's chair.
Recommended Topics