Sabishare.com is a free movie downloading website that offers downloads to Nollywood movies, Hollywood, Bollywood, Korean, Action, Comedy, Horror movies, Romantic Movie, full HD Film Video and Mp3 song. You can quickly share through email, link, or social network. You will also have access to unlimited music download from thenetnaija.net.
SabiShare functions as a hosting site where you can download latest New Movies Films just like O2tvseries.com, thenetnaija.com and FZMovies.com. You will have to create and sabishare account with a link that redirects your to https://dash.netnaija.com/signup/ before you can use it. After signup, you still have to login to sabishare.com to upload or download a file.
Normally, Sabishare is originally a file hosting and sharing service that provides fast and easy file uploads and downloads with no waiting time. Transfer Large Files with WeTransfer – No Login Required. If you want to share heavy files with friends, you can upload it to their server and the receiver can download it from their end. Its helps you make all of your file needs to be handled efficiently and fast.
Store Space
Sabishare has 5GB for free space service. They also have the premium service but you have to pay for the expandable space. With that, you can easily store all your photos, audio, and videos.
Access
Your files are only a few clicks away. So you always have your important files with you wherever you are.
Share
Share through email, link, or social network. Unlimited downloads. No wait times. See the follow details;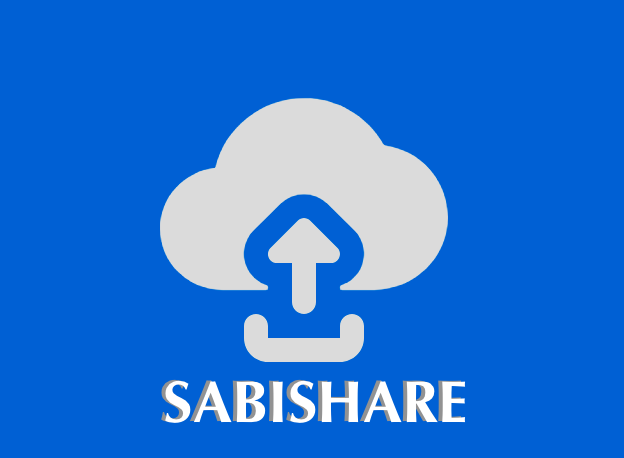 What can you do with the Free 5GB Storage?
With up to 5GB of free space, back up all your important files – even your not-so-important ones too.
Top Features of SabiShare.com
1. Unlimited Bandwidth
Your file is always available. You'll never hit a bandwidth or download limit, no matter how popular your file is.
2. Organize With Ease
With our powerful, yet easy-to-use file manager you can easily copy, move, and control access to your files from anywhere with your desktop or phone.
3. Secured Transfers
We use Transport Layer Security (TLS) to secure data transfers including uploads and downloads. Be rest assured no one is listening in on your uploads and downloads. You can Transfer Files & Folder using WeTransfer Options too.
Resumable Upload after Pause
Unstable Internet connectivity will not affect your upload process. You can easily pause the upload while your connection is not so stable and resume when it's back.
Do Even More with Sabi Share
1. Edit Audio Tags
Enjoy easy audio tag editing with our audio tag editor. You can edit artist, title, album and lots more before storing them in your space.
2. Media Players
Your friends / fans accessing your media files don't always have to download them before playing. Our media players are available for them to stream video and audio files.
3. Password Locks
You may not always want to leave your public files open to being downloaded by anyone. In this case, simply lock your files with a password and anyone intending to download must enter this password.
4. Rich Statistics
With out simple yet powerful statistics counter, you get insights on the interactions with your files. See information ranging from geo distribution, device categories and so much more.
5. Private Files
Not all files have to be publicly accessible. You can choose to mark any file as "private" and it'll be hidden from the eyes of the public and you must sign in to your account to access it.
Remote Upload
Skip the download-then-upload hassle and transfer files directly from any website into your storage! Just paste in any link to a file and our systems will automatically upload it to your account.
Create a SabiShare New Account – Sign up Procedure
Before you begin, bear in mind that Sabishare.com is a service provided by Netnaija and as such works with Netnaija accounts. Now that you know, you can please proceed to sign up with Netnaija.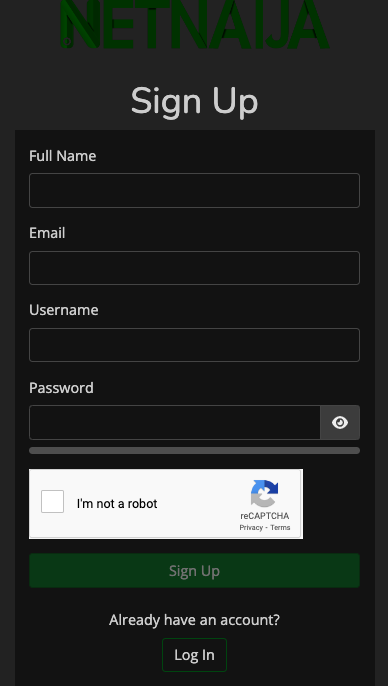 You will need the following to signup for sabishare;
Your Full Name
Email Address
Username
Password (Minimum of 6 characters)
Similar Posts