FedEx Billing Solutions: From ensuring accurate cash flow to handling payments and reporting effectively, we have the right billing option no matter your accounts payable process. Pay or Manage aAccount Invoice Online
Here's what you'll find on this page:
Pay or manage FedEx Billing Online
Billing solutions
Offline billing
Resources and guides
Frequently asked questions
Pay or manage FedEx Billing Online
Choose your shipping type to access unique online billing features to meet your needs, or pay without logging in. Need to register? Sign up now with FedEx Express & FedEx Ground or FedEx Freight. To do this;
LOG IN TO FEDEX EXPRESS & FEDEX GROUND – Goto https://www.fedex.com/fedexbillingonline/pages/accountsummary/accountSummaryFBO.xhtml
LOG IN TO FEDEX FREIGHT – https://www.fedex.com/freightbilling
Don't have time to log in? That's okay. You can use our payment portal to make a payment without logging into an account.
Explore FedEx billing solutions
When you ship with FedEx, you can choose a billing solution that best fits your needs. It's never been easier to manage and pay your FedEx invoices.
FedEx Billing Online
Electronic Data Interchange (EDI)
Automatic billing
Offline billing
Credit card-billed account
Paper invoices
Payment portal
FedEx Billing Online (FBO)
FedEx Billing Online (FBO)is an easy-to-use online tool that helps you manage your invoice-related tasks by eliminating excess paperwork and improving productivity. Features include:
Online payment – Enjoy an easier way to manage and make one-time and recurring payments
Download documents – Quickly and easily download PDFs of your invoices from your dashboard.
Reporting – Create customized reports that can be printed or downloaded for your use.
Account preferences – From your account settings page, you can set up autopay notifications and more.
Use these helpful step-by-step guides to learn how to manage your online billing account with FedEx:
Electronic Data Interchange (EDI)
Electronic Data Interchange (EDI) is the electronic exchange of data between entities using a standardized format. It is used for many data types including invoicing, shipping, receiving, tracking, remittance, and internal platform-to-platform file transfers.
For large companies with established accounts payable procedures, Electronic Data Interchange (EDI) can help reduce paper, check-processing costs and keying errors. Got to EDI LOGIN.
Automatic billing
Enjoy the convenience of automatic billing by linking a credit card to your account. No invoicing. No late payments. No hassle. LINK MY ACCOUNT
Offline billing
Paper invoicing
Receive paper invoices and send checks by mail. Paper invoice customers do not have online access to their invoice. Only certain accounts qualify. To sign up, call your FedEx account executive or customer support.
Billing adjustments tool
Not currently using FedEx Billing Online? You can apply for a refund or adjustment to your invoice if you believe you have experienced a service failure.
Billing resources and guides
Demo FedEx Billing Online
For Ground and Express Billing Online customers, you can use this interactive demo to discover what makes FedEx Billing Online a powerful solution.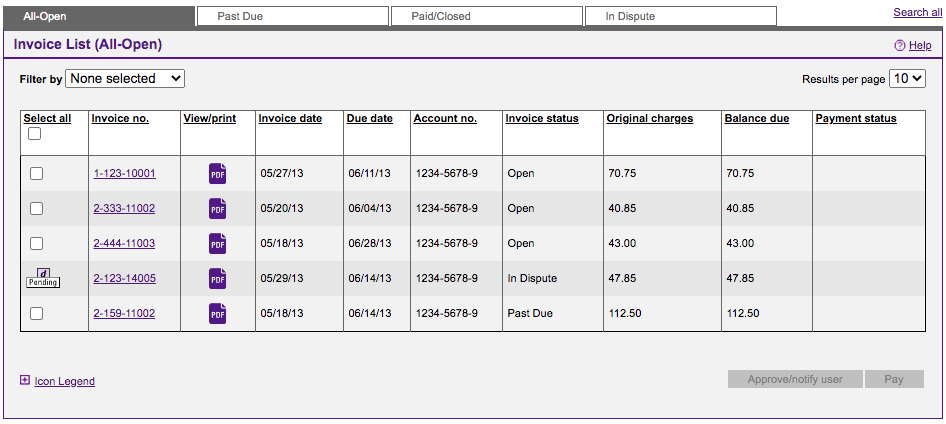 Billing online user guides
FedEx Billing Online Direct Invoice User Guide
Invoice File Data Dictionary
How to Manage Ground & Express Billing Online
How to Manage Freight Billing Online
Electronic payment information (U.S. only)
EDI implementation guides
Select a guide to open:
Sample invoice file (CSV)
Sample payment file (CSV)
CSV selectable invoice and fixed-length remittance records
250 byte fixed-length invoice and 80 byte fixed-length remittance records
110 air freight details and invoice, and 820 payment order/remittance advice
210 motor carrier freight details and invoice, and 820 payment order/remittance advice
Topics related FedEx Billing Solutions | Pay or Manage Account Invoice Online
fedex tracking
fedex customer service
fedex billing customer service
fedex login
what happens if i don't pay fedex invoice
fedex invoice after delivery
fedex account
billing online fedex.com phishing
New Posts