Hello friends, the new YouTube Policy just made it more easier to make money from your videos you posted on its platform through Google Adsense advertising.
Great news! YouTube has recently made changes to its YouTube Partner Program (YPP) with the aim of making monetization more accessible for creators.
The popular video-sharing platform is focused on bringing in more creators and enabling them to start earning revenue at an earlier stage. Additionally, YouTube plans to expand its shopping affiliate program. Meanwhile see How TikTok is Taking over Mobile Monetization Ads Revenue so you can also earn.
As part of this initiative, the shopping program will now include US-based YPP members who have surpassed 20,000 subscribers. This expansion opens up new opportunities for creators to participate in the affiliate program and potentially generate income through their channels.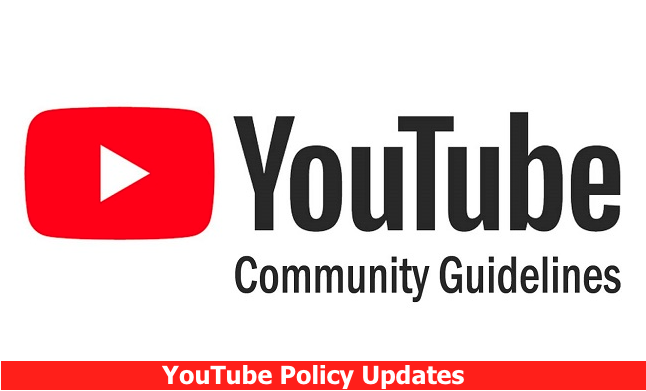 What are the New Requirements to Get Monetized on YouTube
According to the updates on YouTube policy, the eligibility criteria for creators to start earning from the platform have been significantly reduced.
The new requirements include having a minimum of 500 subscribers, uploading content at least three times within a 90-day period, and meeting either of the following two conditions: accumulating 3,000 watch hours within 365 days or reaching 3 million views on Shorts within the last 90 days.
By lowering the thresholds for monetization, YouTube aims to make it easier for creators to access revenue opportunities and monetize their content on the platform.
This information is correct. Just be the recent changes, YouTube had more stringent requirements for monetization. Creators were required to have a minimum of 1,000 subscribers, along with either 4,000 watch hours within a year or 10 million Shorts views in a 90-day period.
Trends and New Updates
The recent adjustments to the criteria, as mentioned earlier, have lowered the subscriber threshold to 500 and modified the watch hour and Shorts view requirements. These changes aim to provide more opportunities for creators to monetize their content on the platform.
According to data from Statista.com, YouTube has experienced a significant increase in the number of hours of video being uploaded to the platform every minute.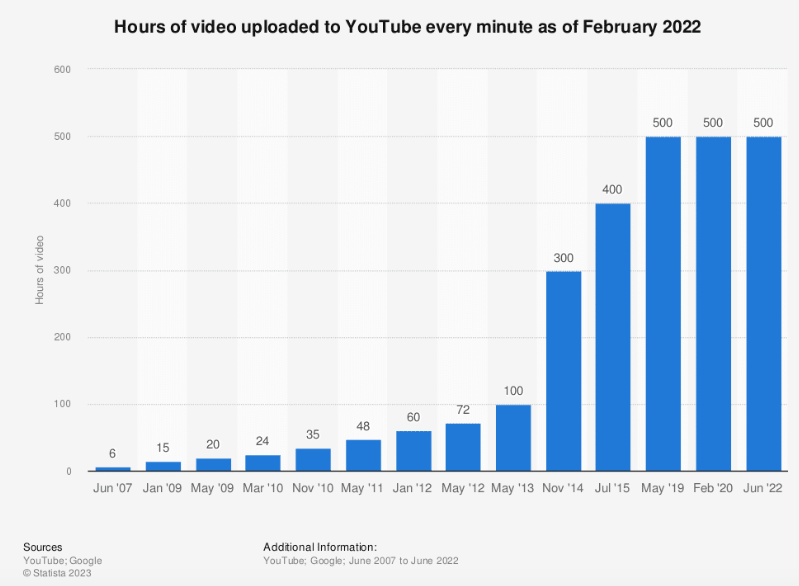 In 2014, the number of hours of video uploaded per minute on YouTube reached around 300, which was a significant increase from the previous year's figure of 100. The platform continued to experience growth, surpassing 500 hours of video uploaded per minute.
This upward trend in video uploads has continued throughout 2020, 2021, and 2022.
Once creators meet the new requirements, they can apply and join the YouTube Partner Program (YPP). This program grants them access to various tipping tools such as Super Chat, Super Thanks, and Super Stickers.
Additionally, they gain the ability to offer channel memberships and utilize YouTube Shopping to promote their own merchandise. These features provide creators with additional avenues to engage with their audience and monetize their content on the platform.
Which Content Creators is Affected by YouTube Policy YPP Changes?
The new requirement of uploading three videos per 90 days may pose a challenge for creators who focus on longer videos and may not have enough material to meet this criteria, even if their videos attract millions of views.
It is important to note that the new rules will initially only apply in select countries such as the US, UK, Canada, South Korea, and Taiwan. However, YouTube plans to gradually expand these criteria to more countries until they are eventually implemented worldwide in all countries where the YouTube Partner Program is available.
Apart from tipping tools, there are several other ways for creators to generate income on YouTube. These include participating in the YouTube Partner Program, selling merchandise, creating sponsored content, becoming an affiliate partner, encouraging fans to make direct payments to the creator, utilizing crowdfunding platforms, or even licensing their content to media outlets.
YouTube Policy Changes Video Content Creators Must Know
YouTube also intends to expand its Shopping affiliate pilot program to additional creators, initially in the US. This feature allows eligible creators with over 20,000 subscribers to tag products in their videos and Shorts, earning a commission in return. This functionality was introduced in November 2022 and YouTube plans to provide more details about it during the VidCon conference.
In March 2023, YouTube introduced rules against the use of profanities during the first 7 seconds of videos, including older videos. Initially, this rule was introduced in November, covering the first 15 seconds, but it was later reduced to 7 seconds in March.
However, the use of profanities in music remains allowed. These changes are part of YouTube's ongoing efforts to shape content guidelines and policies on the platform. More YouTube Community Guidelines & Policies updates are coming soon. So you can subscribe your email to get free updates from this website so you don't miss out of any YouTube Policy.