Best Paying African Countries: Recently, the African countries labor market has experienced a face lift in the salaries workers take home monthly. In this article today, I will be taking you around the continent to show you 10 African countries with the best salary structures.
Furthermore, in a joint effort, Statista and Salary Explorer have put together a list of the ten African nations where workers enjoy the highest monthly incomes.
It is important to understand that these average salaries only offer a partial view into a country's economic well-being. They only are serving as guideposts rather than comprehensive measures.
This comprehensive list is a compilation of data from Statista and Salary Explorer. It is important to understand that the average salaries mentioned here are distinct from minimum wage figures and primarily function as indicators.
The minimum wage, is the lowest wage a worker can earn in a given country, as provided by the law. Employers must not pay employees less than the minimum wage although some private organizations still flout this due to their income.
Researchers pool together salary samples, calculate the total, and then divide it by the number of respondents to determine the average monthly salary.
Let's look at the 10 best paying African countries in details.
Best Paying African Countries in Details
In the following paragraphs, I will be showing you at least 10 African nations with very good salaries. This list is in no comprehensive order, it will only highlight countries where you can earn a good pay in your career journey. First on the list is:
Morocco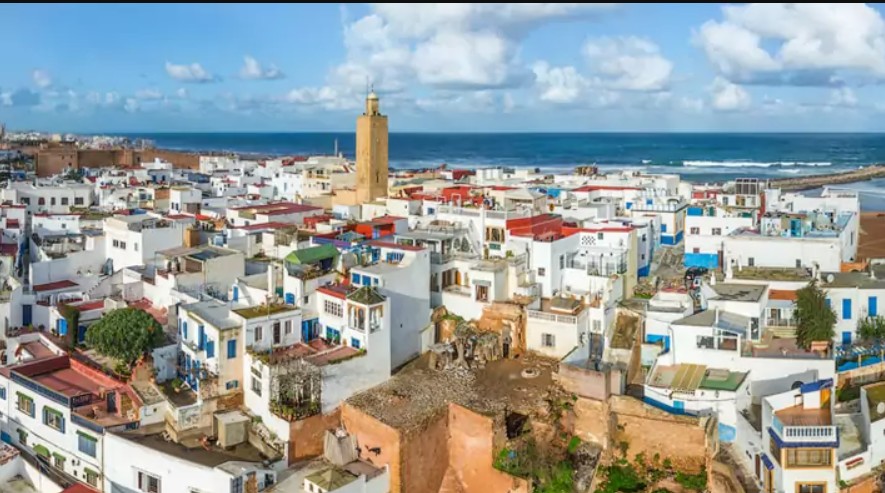 This country, stands out as one of top African nations in this list, with a very impressive average monthly salary of $2,031. This substantial earning potential can be attributed to several factors, including a diverse and growing economy, a robust tourism industry, and an expanding manufacturing sector.
The country's strategic geographical location and favorable business environment have attracted multinational corporations, further boosting income opportunities for its workforce.
South Africa
Closely trailing behind Morocco on this list, is another African nation that commands attention with an impressive average monthly salary of $2,026. The country's robust economy and diverse industry sectors contribute significantly to this favorable earning potential.
It will interest you to know that South Africa's economic landscape features a well-developed financial and mining sector, along with a thriving technology and manufacturing industry. Additionally, it serves as a regional economic hub, attracting foreign investments and fostering a competitive job market.
The nation has great infrastructure and a skilled workforce make it an attractive destination for businesses seeking to establish a foothold in the African market. This has led to higher salary levels, particularly in sectors such as finance, information technology, and engineering.
Tunisia is One of the Best Paying African Countries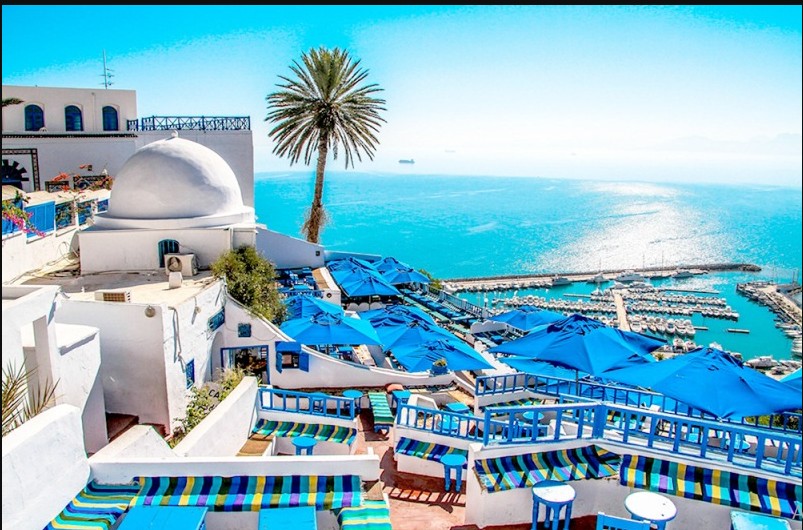 With an average monthly salary of about $1,348, Tunisia is one of the best paying African countries today. This North African nation has come to be a compelling destination for workers seeking competitive compensation in the region.
Tunisia's economic landscape is full of different industries, including manufacturing, agriculture, and services. The country has made significant improvement in recent years to promote economic stability and attract foreign investment.
Also through government initiatives, aimed at fostering entrepreneurship and innovation they have also contributed to the growth of various sectors.
The tourism industry, in particular, plays a very noticeable role in Tunisia's economy, drawing visitors from around the world to its historical sites and stunning coastal regions.
This sector, combined with an expanding technology industry and a skilled workforce, has propelled Tunisia into the ranks of African countries with relatively higher average salaries.
Kenya is One of the Best Paying African Countries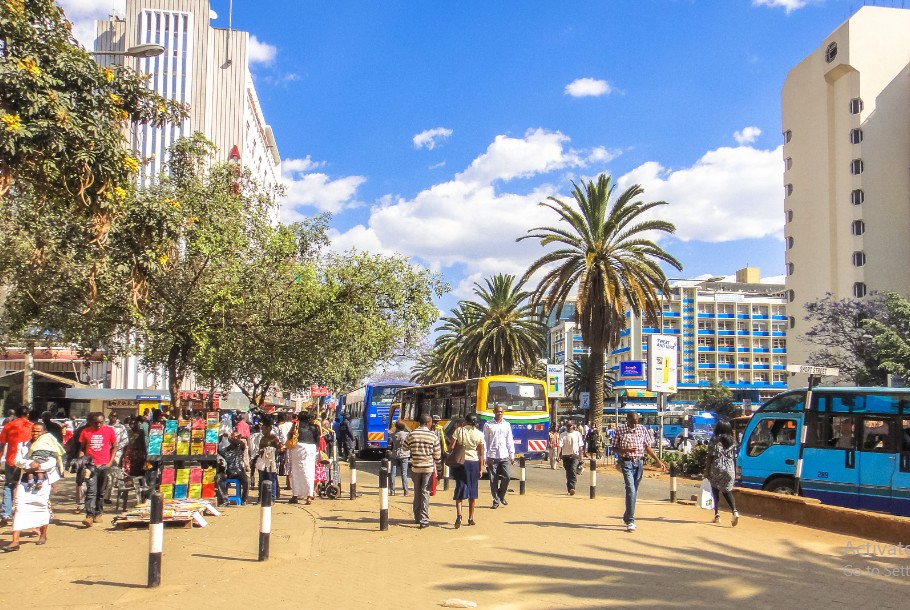 In Kenya, workers enjoy an average monthly salary of $1,291. This East African nation has been making great economic strides recently, therefore has contributed immensely to its earning potential.
Kenya boasts a diverse economy encompassing agriculture, manufacturing, services, and a rapidly growing tech sector. Nairobi, known as "Silicon Savannah," anchors this tech hub, fostering high-paying jobs in IT, finance, and telecoms.
There is strong emphasis on education and skill development and this has created a workforce full of talents, while Kenya's strategic location in East Africa attracts foreign investments and multinational corporations, boosting its economy.
However, it is important to know that average salaries offer only a partial view of Kenya's economic health and its workforce's financial stability.
 Algeria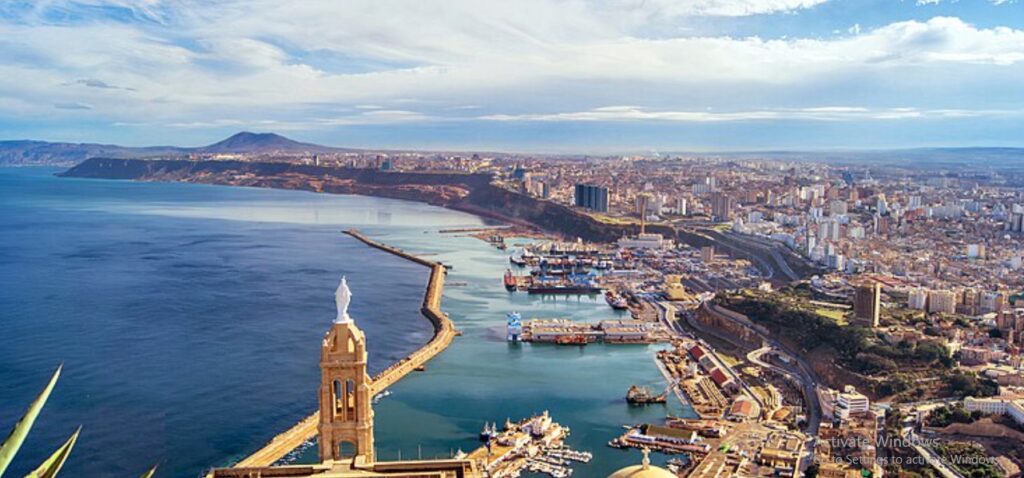 Is an East African country where workers earn an average monthly salary of $1,273.
This country relies mostly on its rich natural resources, like oil and gas, to make money. These resources have helped the country earn more, and that is why people here have very decent salaries.
Aside trying to do more than just oil and gas. They also invest in other things like making stuff, building things, and improving phone and internet services.
The government is also making sure people get a good education to help improve the country's infrastructure, which helps the economy grow and gives residents more job opportunities.
One of the Best Paying African Countries is Namibia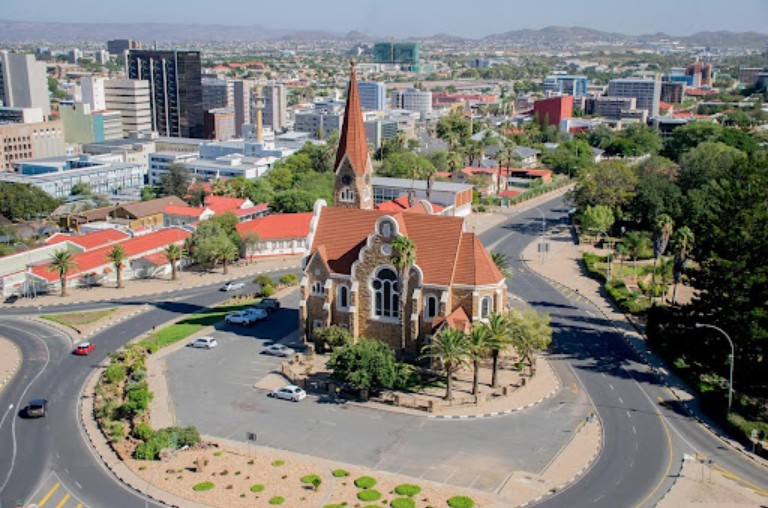 Namibia is one of the best paying African Countries, and its economy is built on various things people do to make money. Some people work in farms, others in factories, and some in jobs like teaching or nursing. These different jobs put together help the country make money.
Just like so many other best paying African countries, Namibia is also focusing on tourism. This means people from other countries come to visit because Namibia has beautiful landscapes and wildlife, like deserts and safaris.
When these tourists visit, they spend money on hotels, food, and tours, which helps the economy and this translates to better salaries for the people who work in these areas. Workers here earn around $1,168 per month on the average.
Botswana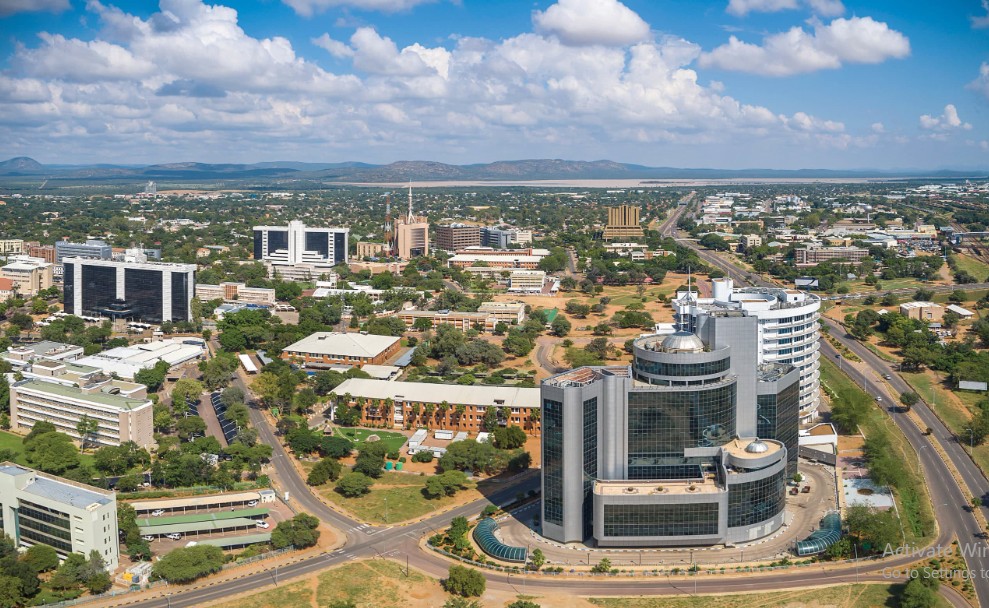 Located the in southern part of the African continent, and they have an average monthly salary of approximately $1,000. The country is well known for its stable economic and abundant natural resources, with diamonds being a significant contributor to its wealth.
These valuable gems, found underground, are extracted and sold to other nations, thereby promoting the nation's income.
The Botswana government over the years have effectively managed this resource, directing its proceeds toward investments to important areas like education and healthcare.
Therefore as a result of this, people in Botswana tend to enjoy better salaries and an improved quality of life.
Nigeria is One of the Best Paying African Countries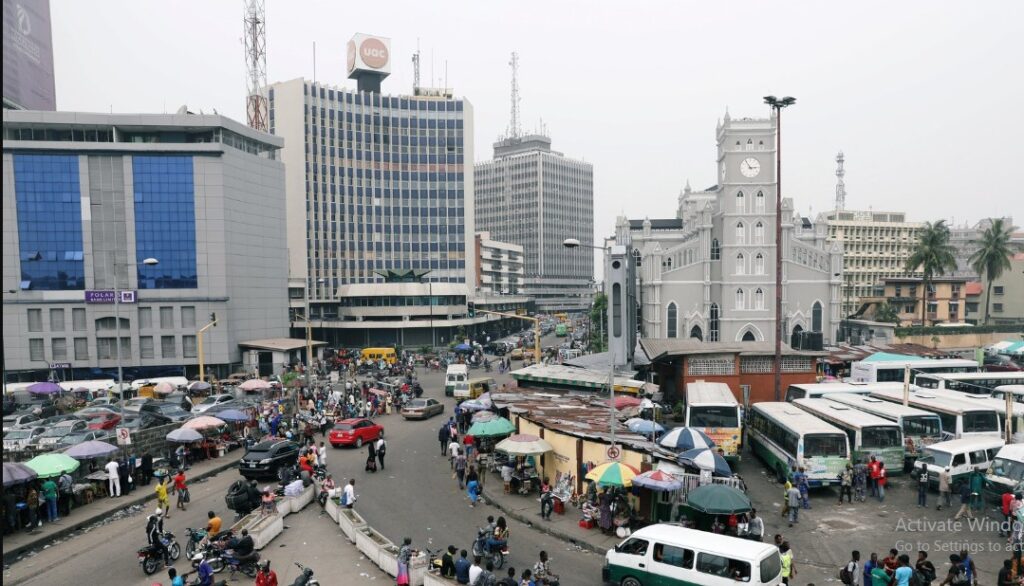 This is one of the best paying African countries otherwise called "The Giant of Africa". Nigeria is in the eighth position on our list, and people here earn an average monthly salary of $814. Nigeria is a big country in Africa with lots of people, and many folks work in different jobs to make a living.
Some work in farming, some in offices, and others in shops and factories. However, the average salary in Nigeria is about $814 each month.
While this number tells us something about how much people make, it is just one part of the whole story about life in Nigeria. There are other things like the cost of living and access to education and healthcare that also matter.
Ghana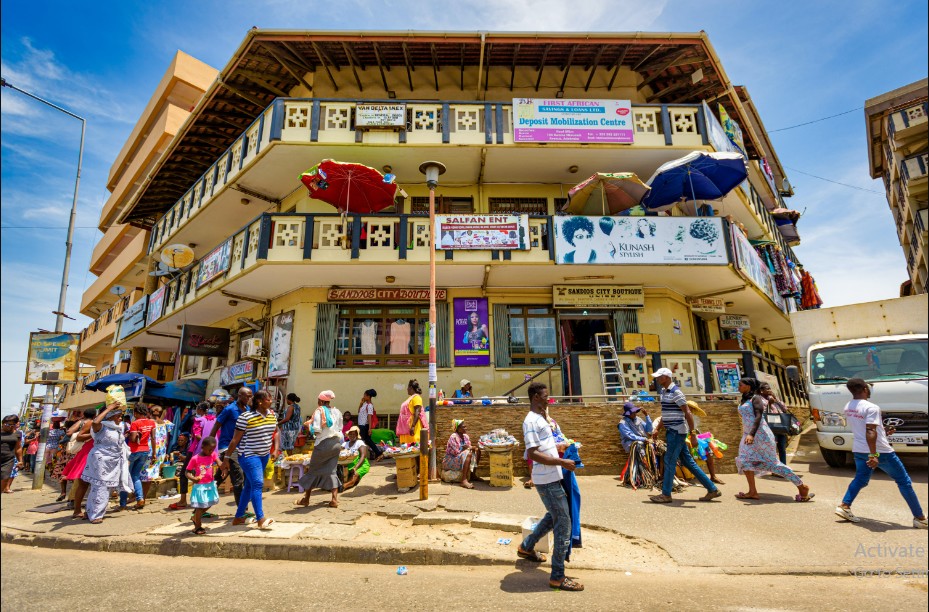 Coming right after Nigeria on this list, with an average monthly salary of $748 is the Gold Coast as it was formerly called. Ghana is a country in West Africa, and people here work in various jobs to support themselves and their families.
Some people farm, some teach, and others work in businesses. On average, Ghanaians earn about $748 per month.
This number gives us a sense of how much they make, but it's essential to remember that there are other things that affect their lives, like the cost of living and the availability of things like education and healthcare.
Uganda is One of the Best Paying African Countries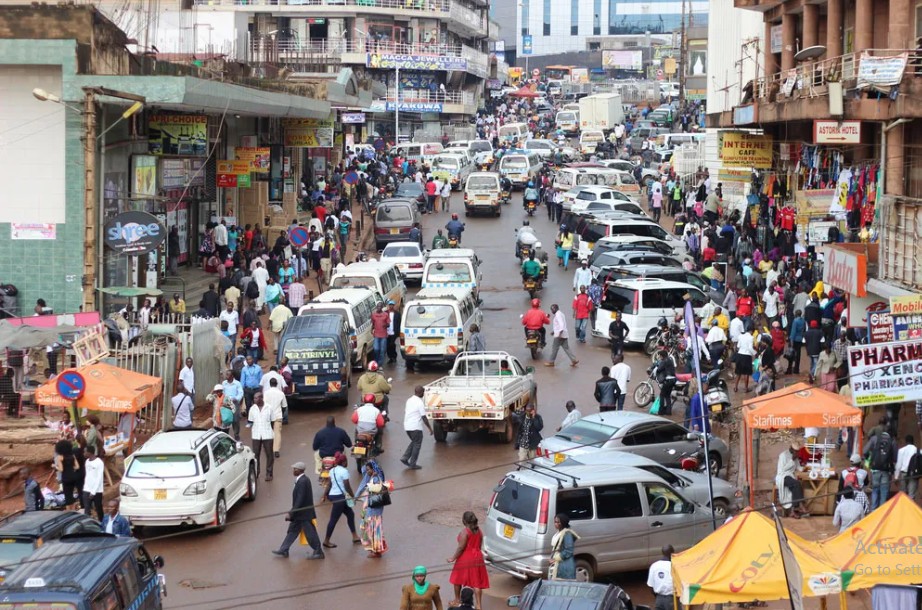 Last but not the least on this list is Uganda with an average monthly salary of $738. This is a country in East Africa, is notable for its position as one of the better-paying nations on the African continent.
People in Uganda engage in various occupations to support themselves and their families, including farming, teaching, and working in businesses.
With an average monthly income of $738, and its capital city Kampala, it stands out as a place where people can earn relatively higher salaries compared to some other African countries.
Conclusion
These countries have earned spots on the list of best paying nations in Africa, it is also important to note that they have challenges of income inequality, insecurity and poverty. Therefore, the average monthly salary only serves as an indicator, to earning potential; however, you should not use it alone to attempt to gauge of a nation's overall economic health.
However, to help you gain more comprehensive understanding of a country's prosperity, try to consider a broader spectrum of factors, including income distribution, access to essential services, and the overall well-being of its citizens.
Helpful Guides