This is Today's TV program which is the current TV program, TV tips and news about TV, series, films and streaming from TV SPIELFILM. The official website is www.tvspielfilm.de.
TV Spielfilm, as the publisher spells it, is a program guide that has been regularly published since 1990. It focuses on presenting feature films in the program. The first day of sale was August 22, 1990.
The magazine was initially published by the Milchstraße publishing group until 2005 when it was taken over by Hubert Burda Media. Currently, the paid circulation is 513,800 copies, showing a decrease of 81.1 percent since 1998.
TV SPIELFILM Description program guide
Language: German
Publisher Hubert Burda Media (Germany)
Headquarters in Hamburg
First published August 22, 1990
Frequency of publication every 14 days
Sold circulation 513,800 copies (IVW 2/2023)
Distributed circulation 516,030 copies (IVW 2/2023)
Reach 3.36 million readers
Development of TV SPIELFILM Website
Initially, the retail price of TV Spielfilm was 3.80 marks, and the first print run was 200,000 copies. The magazine was published monthly and quickly sold out almost from the start, prompting the publisher to increase the print run to 350,000.
After five months of surprising success, the publisher decided to change the publication frequency to fortnightly, starting from February 1, 1991, with a circulation of 1.2 million copies. The introductory "taster price" was set at 90 pfennigs, and the regular price became 2.50 marks per issue. Later, at the end of 2007, the price was increased from 1.45 to 1.50 euros.
With the 19th issue of 1991, TV Spielfilm sold over one million copies at the regular retail price for the first time, making it the first successful new launch in this magazine segment since 1983.
The magazine's circulation continued to increase almost continuously until 1996, reaching a peak of 2.763 million copies sold in the 2nd quarter, according to the IVW circulation list. However, since 1998, there has been a slow but steady decline in circulation. By 2007, the average number of copies sold was around 1.5 million.
In 2008, the average sales figures remained at 1.46 million, with almost 630,000 subscribers (compared to 640,000 in 2007).
Since October 1, 2019, the editorial content of TV Spielfilm, TV Today, and TV Schlau has been produced by the Funke Mediengruppe, whose program magazine editorial team is based in Hamburg.
Target Group
Initially, the target group for TV Spielfilm was a young readership with a "slightly male focus." When the magazine was published monthly, it was designed as a "secondary paper to the programme" because it didn't include a complete program section at that time. The magazine appealed to readers who were not typically interested in established magazines like Hörzu or TV Hören und Sehen.
However, with the transition to a fortnightly publication, the magazine aimed to establish a new type of magazine, and this endeavor proved successful. The change in frequency allowed TV Spielfilm to attract a wider audience and solidify its place in the market.
TV Spielfilm Market reactions
Since the Blattmacher concept worked out ("Blastmaster of the Established Order") and the success could no longer be overlooked, the Bauer-Verlag reacted and brought TV Movie onto the market in December 1991, which copied the TV Spielfilm concept and thus triggered accusations of plagiarism.

The rating of feature films using symbols ("up", "cross" and "down-thumb"), which was carried out for the first time at TV Spielfilm, has been adopted over the course of time by almost all TV guides in a modified form (stars, points), and some ratings even appear in free supplements.
Likewise, the timeline, in which parts of the program that are running at the same time are almost in a horizontal line, became a model for established magazines as well as for magazines that appeared later. The fortnightly publication became a model for later magazines such as e.g. B. tv14, which was the best-selling program guide on the market in 2007.
Useful information about TV Spielfilm
The front page of the magazine usually features female celebrities, as issues with male actors on the cover didn't sell as well. It is reported that obtaining licenses for photos of these female celebrities can cost up to 20,000 US dollars.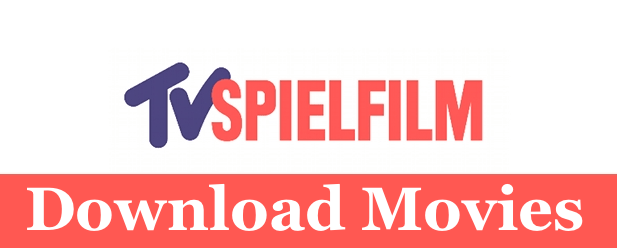 Online Website for TV Spielfilm
TV Spielfilm operates a comprehensive advertising-financed Internet portal called "tvspielfilm.de." This portal provides information on a wide range of TV and cinema films, including exotic pay TV programs and Dutch TV channels. It also offers a complete TV program guide along with daily tips.
Users can register for free and customize their experience by selecting their favorite TV stations and grouping them into sets of five. This allows them to view the linear daily program side by side for the stations in each group. The search feature enables registered users to search for program formats and film genres, with the option to restrict the channels searched to their favorite ones.
Registered users can also book programs and receive email notifications a few hours before the scheduled broadcast. Additionally, they will be informed if a film they have reserved in the film archive will be shown on television within the next five days, although this information may be limited to free or pay TV options.
Helpful Guides
Mobile Apps for TV Spielfilm
TV Spielfilm provides mobile apps for Android, iOS, and Windows Phone. These apps offer not only the complete TV program but also daily tips in various categories. Users can receive notifications for TV shows and personalize their channel list according to their preferences. The app settings are linked to the mobile phone, so there is no need for separate registration.
The program views on the iPad differ from other devices, where all programs are sorted by time and possibly by the position of the station in the user's personalized station list. The mobile apps are available for free but are supported by advertisements.
Prices
Since 1992, TV Spielfilm has been presenting the Edgar Awards for the most popular commercials and advertisements. Additionally, since 1995, they have been awarding the Emil children's television award. The editorial team also gives out the TV Feature Film Prize annually as part of the Cologne Conference, starting from 1997.
In 2008, a special "Rookie Award" was introduced to recognize the best up-and-coming filmmaker. This award was presented for the first and only time through their own film community website, www.filmfans.tv.
TV feature film XXL
TV Spielfilm XXL is an expanded version of the program guide that is released simultaneously with the standard version but includes more programs. It not only covers conventional free TV channels but also includes digital program bundles from various providers like Sky, Vodafone Kabel Deutschland, Unitymedia, KabelKiosk, T-Home, Arcor, and Alice. In total, over 100 programs are listed in this extended guide.
However, it's worth noting that for the free TV stations, TV Spielfilm XXL includes fewer feature film ratings compared to the normal TV feature film version.
Today's TV program Tips
tv-programm
tv programm heute
tv movie
fernseher
ard mediathek
tv guide
zdf mediathek
mdr tv ab 22 uhr
Check This Out Also: