These are the very important thing you must do if your iPhone, iPad or iPod touch is missing, lost or stolen. Follow the steps in this guide to protect your data and information, recover it or lock out the unauthorized user.
Now, if you lose your Mac, iPhone, iPad or iPod touch or think it may have been stolen by someone, use Find My and protect your data immediately. Below are the best steps to take to recover it or lock you data.
1. Look for your Apple Device on Google Map
To locate your device, simply login to iCloud.com/find and sign in. Alternatively, you can utilize the Find My app on another Apple device that you possess.
If your iPhone, iPad, or iPod touch does not appear in the device list, it indicates that Find My has not been activated. However, even if Find My hasn't been enabled, you can still safeguard your account with Apple support. For more information, see How you can Find my iPhone using Find My on Apple's iCloud.
2. Mark it as a Lost Device on iCloud
By marking your device as lost, it will be remotely locked with a passcode to ensure the security of your data. Additionally, Apple Pay will be disabled on the misplaced device. Furthermore, you have the option to display a personalized message on the missing device, including your contact information. You can mark your device as lost on Apple's support website.
3. File a Report for Missing Device to the Police
If you determine that you lost your device and cannot recover it, its best you report your missing device to the police. This is important to protect you incase the phone is involved in any illegal activity.
Please note that the police might request the serial number of your device. You can Find the serial number here.
4. File a Theft and Loss claim
Reporting to the nearest police station requires you to file a theft and loss claim for documentation purposes. In the event that your lost iPhone is protected by AppleCare+ with Theft and Loss, you can initiate a claim to receive a replacement iPhone. Use this guide to File a claim now to Prevent fraud on your Account.
Note: AppleCare+ with Theft and Loss is not available in all countries and regions.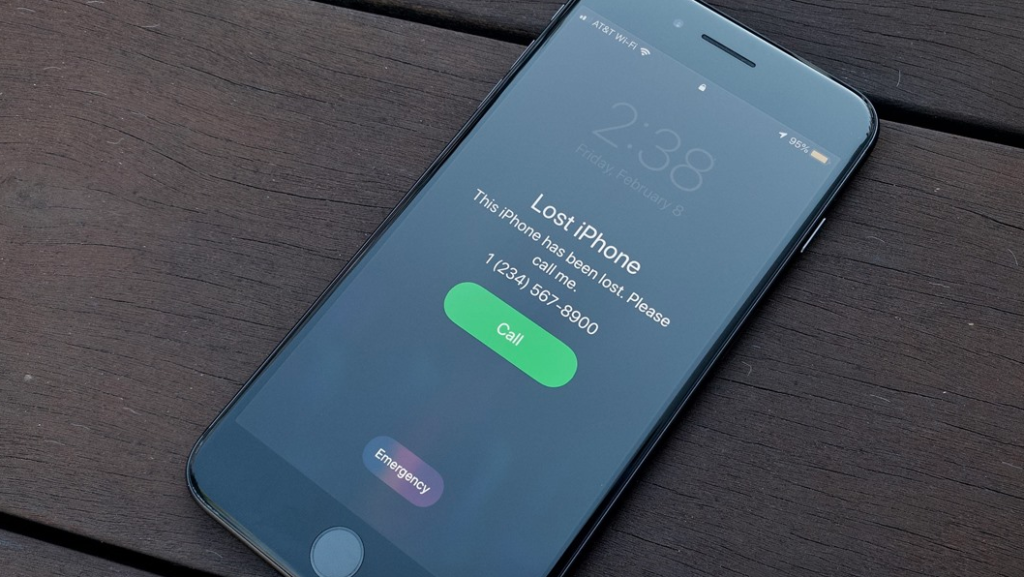 5. Completely Erase your Device remotely
As a last option, erase your device remotely if you have sensitive or personal information on it. Bear in mind that if you have erased a device running iOS 15, iPadOS 15, or a later version, you can still utilize Find My to locate the device or play a sound on it. However, if you have erased the device and it is not running the mentioned operating systems, you will no longer have the ability to locate it or play a sound.
If you have AppleCare+ with Theft and Loss coverage, it is advised not to remove the device from Find My or your Apple ID. See how to Erase your device.
6. Contact your Wireless Network Provider
If you are missing iPhone or iPad with mobile data, it is important to report the device as missing to your wireless network provider. Request that they disable your account to prevent any unauthorized calls, texts, or data usage. Additionally, if your device is covered by your wireless network provider plan, it is recommended to file a claim for further assistance.
7. Remove your Missing Device from your Account

If you have AppleCare+ with Theft and Loss, it is advised not to remove your lost iPhone from Find My or your Apple ID until your claim has been approved. To remove the missing device from your list of trusted devices, please visit appleid.apple.com.
Further Assistance to Locate your Apple Device
I hope this article helps. Lastly, if you find this article helpful to locate your phone, you can share it with other people, including friends and family.