How can I Find and locate my missing, lost or stolen Apple Watch? Fortunately, Apple Inc. provides a service called Locate My Apple Watch that can help you find your device and protect your information in case of theft or loss. In this article, we will discuss the steps you need to follow to locate your Apple Watch.
Find My Apple Watch is a feature integrated into the Find My app, which is available on all iOS 13 operating systems. This app can not only help you find your Apple Watch but can also be used to locate lost or stolen iPhones and navigate the location of your friends using Find My Friends. However, it's worth noting that Find My Apple Watch only works on iOS 13.
See also:
How Find My Apple Watch at Home or Workplace
To use Find My Apple Watch, you need to set up Find My iPhone on the paired iPhone, which will automatically activate the feature on your Apple Watch too. This feature uses the GPS and cellular capabilities of your Apple Watch to show its approximate location on the map.
To locate your missing or stolen Apple Watch, you can use either the Find My app or iCloud.com. Follow these steps to find your Apple device:
On your computer:
Go to www.icloud.com and sign in with your Apple ID.
Click Find iPhone.
Select All Devices and click on your Apple Watch.
On your iPhone:
Search for the Find My app on your device.
Choose the Device icon.
Select your Apple Watch.
Once you have located your device, you can use features like Play Sound to help you find it if it's making noise. Additionally, Activation Lock is a useful feature that you can use to find your Apple Watch by using your Apple ID and password. Lastly, you can contact Apple Support if your Apple Watch is lost or stole.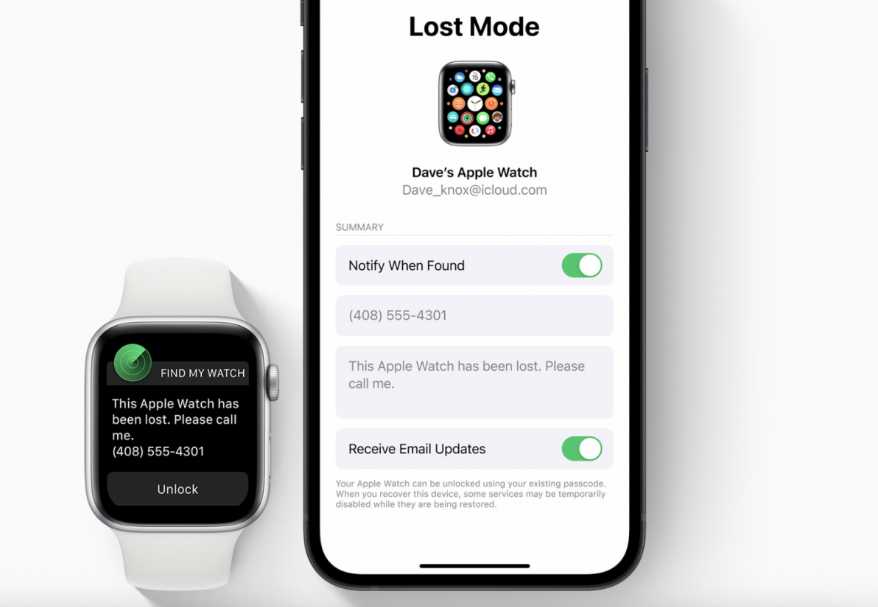 Find My Apple Watch offline
The Find Devices feature is capable of locating supported devices, even when they are powered off, in Low Power Mode, or when airplane mode is turned on. To use this feature, simply open the Find Devices app on your Apple Watch and select the device you want to locate. If the device is locatable, its location will be displayed on a map.
How to find Apple Watch if dead
Many people always ask if they can find a dead Apple Watch. The answer is 'Yes'. Just follow this easy troubleshooting tips:
To locate the devices linked to your Apple ID, either visit www.icloud.com/find or access the Find My app on your iPhone or iPad. After signing in to Find My, choose Devices or All Devices, and if your Apple Watch is displayed on the map, select it.
Read also: