This is a review of Portable Handheld PICO Projector with Built-in Speakers, WiFi and Bluetooth capabilities that can turn your phone's screen to 70-INCH Display. YABER Pico T1 is a slim portal projector you can carry from point A to point B.
The projector feels and looks exactly like your usual power bank you can put in your pocket. In addition to that sleek appearance, there's are also pretty impressive pico-projector with built-in WiFi and Bluetooth capabilities. The projector can turn your Android/iOS phone's screen into a 70-inch projection on the wall.
Additionally, the Pico T1 projector also comes with a two USB-C ports for data and power delivery. It also comes along with accessories like a power bank and a magnetic tripod. The projector has its own built-in speaker, an HDMI input port.
In all, the whole device is light weighted. It weighs about 5.12 ounces. The measurement is just over half an inch in thickness (13mm). It generally fits into your pocket just the way your smartphone would fit. What is the cost of Pico 1 Projector alongside this entire setup? Well, the price is about the same as a pair of AirPods Pro you can see in the market.
Designer: YABER
PICO T1 – Portable PICO Projector
Fortunately, the Pico T1 (Portable PICO Projector) comes with a design that feels reminiscent of an iPod. The rectangular design and a touch-sensitive wheel at the bottom for controlling your projector's output makes it even more impressive. Users can easily place the projector on a flat surface for better stability. You can also mount it on its magnetic tripod stand and power it on while facing the wall. Then, you're fully ready to start viewing video display on the 70-inch screen.
PICO T1 Connectivity
Unlike other projectors, the Pico T1 supports both wireless and wired connections. This allow the user to either connect to their smartphone/tablet via Bluetooth or USB-C port respectively. The included HDMI port also allows users to link other devices like video gaming consoles, personal computer or laptops. Users can even jack the projector to cameras to stream pictures and videos directly onto the wall through the portable Pico T1.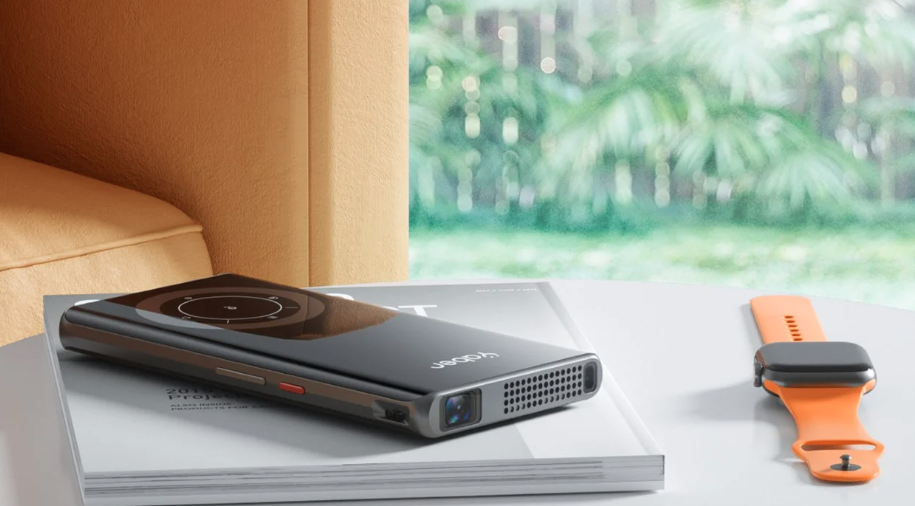 Size and Weight of Pico P1 Projector
Talking about the size of the device, it's wonderful how the Pico T1 falls into. Even with the sleek size, it still has 3 ports (2 for data transfer & one for charging). Pico 1 got a soft touch-sensitive surface, its own 3W speakers as well as an automatic keystone correction with a manual focus ring. With the type of speakers installed, audio might not be clear. Meaning that you may not get the quality of audio clarity you're looking for while watching movies. On the long run, the speaker however, is still effective and loud.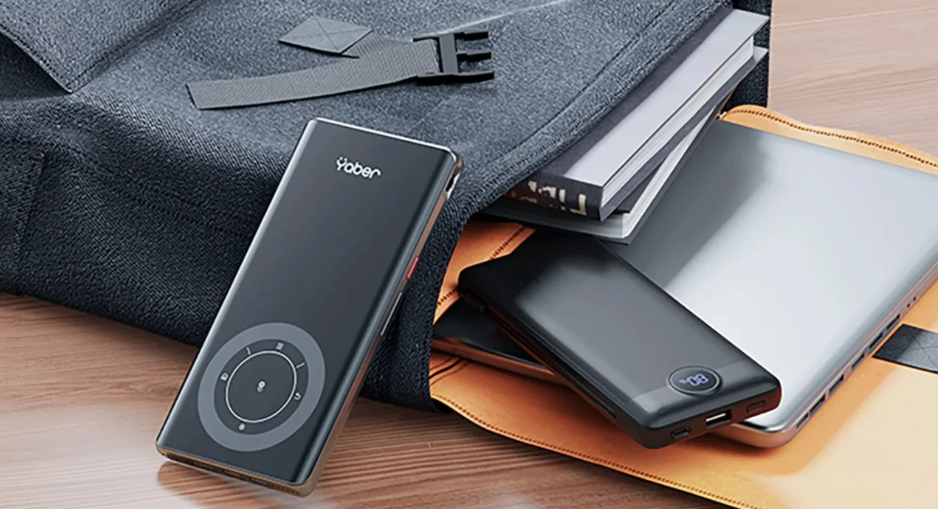 PICO 1 Battery Power
There's no battery on the Pico T1 (Portable PICO Projector). However, there's a USB-C port on its rear of the projector. The port allows you to connect it to an external power source such as mobile charger as well as a a power bank. The power bank is included in the Pico T1 package. The extra power bank should comfortably last you through an entire 2-3hr movie and some more. Many users may find this as a downside as you cannot use it without external power source.
Yaber Company who is the developer of Pico T1 names it as the No.1 world's slimmest DLP projector. For now, this claim is really tough to dispute. To be sincere, the slim size is definitely a positive point, but it does not present any warning. Another lagging in the Pico T1 is that it support only 1080p videos, but doesn't project at a 1080p resolution.
Another look at the portable PICO Projector, it can be noticed that i outputs a native resolution of 540p at 110 ANSI lumens. To be sincere, it is pretty remarkable for its size and price. But it doesn't stand a chance to a regular 4K projector. For the pricing aspect, it also doesn't cost as much as a 4K projector, therefore it has its own significance.
PICO P1 Screen Size
The Pico P1 projector can give you up to 70-inch display on the wall at just the right distance. Its projection is the ideal balance between screen size, resolution, and brightness. All these gives the projector an absolute bang for its superiority. As a user, you can comfortably watch YouTube videos on it, TV shows, or even run mobile or Nintendo Switch games. All these features is what the Pico T1 projector is specially built for. Thats not all;f it really offers a splashy presentation when all you have is your PC/laptop in your conference room. Additionally, it is absolutely perfect for family and friends camping trips in the woods.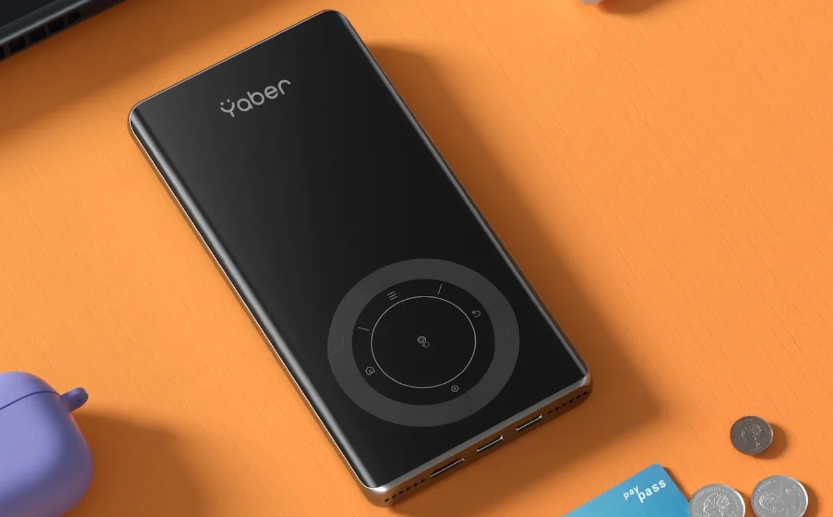 Looking at the Portable PICO projector (PICO 1), we can see that it's really a product that turns the projector from a very big home-theatre appliance into portable, pocket-sized EDC. The bottom line, the Pico T1 is about the same size as your normal smartphone. It also costs less than other projectors.
Now, because of the incredibly reasonable pricing of the product, you get the YABER Pico T1 projector with a three-year warranty. Just as mentioned previously, buyers of this product also get a power bank and cable. This is to enable them get the Pico T1 up and running. You also get a magnetic 360° adjustable tripod, and lastly a faux-suede bag/pouch. All this is to make it easy to carry your projector and its accessories wherever you require it!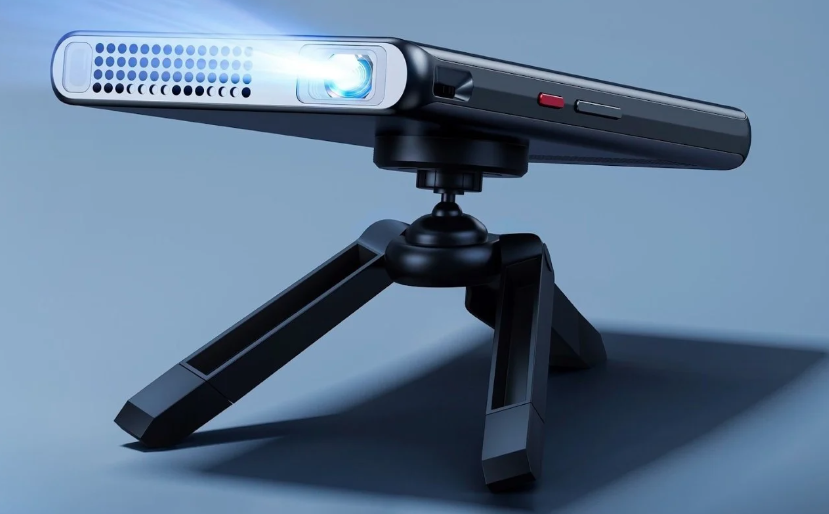 About Yaber
The Yaber Company is a world-famous entertainment projector brand founded by Vicent in 2018. It is currently dedicated to providing innovative entertainment projectors and creating perfect and immersive audio-visual experiences for all users. As of now, Yaber entertainment projectors are available in over 46 countries around the globe. Annually, almost one million people as well as their families enjoy the happiness that Yaber entertainment projectors provide.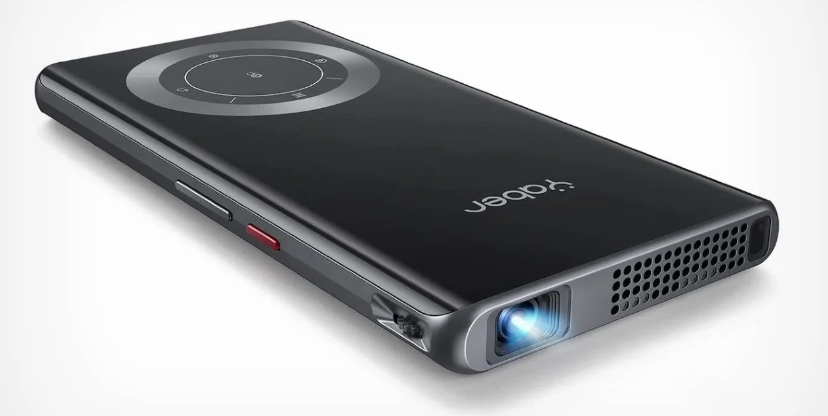 What is the fastest lane of projector and its new trend? The number of MPR will increase from 10% to 25% gradually. On the Multi & Flexible products, it avoid online & offline conflicts for peace. Fast delivery and free shipping on all orders. Experienced customer-service team for 24/7 tech support.
The winning point of Yaber is always the R&D capability. People have the belief that continuous research will bring in life-changing innovations in technology.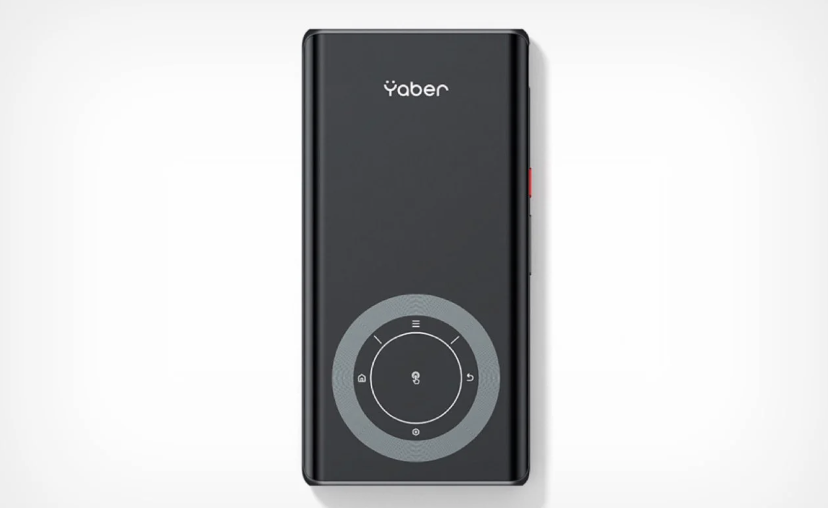 Yaber has an excellent R&D team with a superior international vision and professionalism. 80% of the members had worked in the North American, European, and Asian well-known companies. 30% of engineers have a Master's degree, and 10% of them hold a Doctor's degree.
Being a pioneer in the entertainment projector industry, Yaber continuously produces innovative and excellent entertainment projectors, creates and leads a better lifestyle, and brings the chance of getting closer to people around. The article on Yoko Design also gave information about Portable PICO Projector.
Similar Gadgets