These are repeated 15 Common Phone Interview Questions (with sample answers) every job seeker must know about. The aim is to assist those preparing for a Telephone Interview.
In this article, HCT team shares advice from expert career coaches on what recruiters look for during an initial phone screen of a job interview.
In recent times, phone interviews are usually used by HR recruitment companies to perform an initial screening for a job applicant. The aim is to specifically make sure the candidates they want to hire meets their qualification. Therefore, when you're undergoing an interviewing over the phone, it's important to watch your tone. Also, be mindful of the language you use in providing a clear, helpful as well as appropriate answer. Note that you may not have the ability to refer back to notes (unlike in-person interviews,) so we advise you to prepare sample answers.
For the purpose of helping you prepare for your next call with an employer, my team outlines the phone interview process. Furthermore, example answers to commonly asked phone interview questions is made available just for you.
Telephone Interview Questions with Example Answers

1. Tell me about yourself and your background.
It is not new that Human Resource Managers will likely start a phone interview by asking to know about your biodata/background. Truly, this is the easiest way for them to learn more about the applicant. To answer this question, do not waste any time.
Simply use this time to explain your relevant expertise or experience. Tell them what you're currently doing that makes you qualified for the position. From there, you can now include a few personal details that allow the employer to understand you better. Give ideas of how you live a well-balanced life with your ideas. When doing that, try to focus on professional qualifications and accomplishments.
"I'm currently, work as a senior lecturer II at University of Tennesse, where I teach about 100 students. I am presently assigned to directly counsel 50 of those students per annum. Part of my responsibilities include making course notes for each student. Sometimes, I meet with the students to discuss their major challenges, exam preparations, program evaluations and grade concerns. Before this job, I studied political history MSc at Harvard University. My first degree in philosophy taught me the knowledge I use to tutor students."
2. Describe yourself.
In most cases, some people confuse themselves with this question. Even though the question is similar to "tell me about yourself," but it's different. Here, instead of focusing on your experience or previously held positions, talk about your strengths. Include your skills & qualities that make you a great fit for the job. Basically, employers are looking for what you consider to be your strengths. Seriously, these are relevant for the position to which you're applying for.
"I am results-oriented type of person. I'm constantly researching with the goal to know how close with my experience. It helps me know how far away we are and what it will take to success happen. On my own, I see this pressure as inspiring which will be a great motivator for my team. In short, over the 6 months, I with my team was able to help shorten our average deliery time to market by two weeks."
3. Why are you applying for this Job position?
One other common question in the list is, "Why are you applying for this position?" or "What about this job interests you?". This question tells employers whether or not you are serious for the job. It gives them an idea if you've genuine interest in pursuing the deal or position.
Now, to correctly reply to this question, you can make use of the available details in the job description. It is among the reasons that made you want to apply for the job. This can be duties listed in the job description. It can also be details about the company or something about the job that aligns with your career goals.
"For 5 years, I've been working to gain skills in this industry. I know I have the expertise, knowledge, skills as well as qualifications you are looking for. My zeal comes along with a unique perspective from a different industry. In addition, I am personally passionate about working in the academic and technological environment. Now, it is time for me to make a change and help create a new product. Truthfully, I feel your company is the best place for me discharge my duties."
4. Why do you want this job in the first place?
Human Resource Manager might ask this question during a phone interview to get an idea about your current work situation. It gives them an understanding why you want to leave your present employer. Now, when explaining why you want this job, always stay positive about your current employer. This is applicable to people who currently have a job they are doing.
"When I saw your opening, I noticed that the some areas of my previous positions I really liked were those that aligned with what's listed in your job description. Things like content creation, development as well as building relationships with clients/stakeholders. I am really grateful for my time at my current company since I improved my skills here. I also feel that it's time to move into a role more designed to my talents where I can continue to grow as a Software Developer."
5. Tell me what you know about the Job role.
Job employers in all establishments usually ask this question to get a starting point for how much you know. Nobody wants to pass through the stress of telling you about the basics of the position you're applying for.Your reply you this question informs them whether or not you've taken the time to carefully go through the job description. Just start like this;
"From the job description in your opening, I understand that you are looking for an Accountant Analyst to provide analyse & supervise the department's financial activities. All these is primarily related to Accounts Payable and Procurement which I'm aware of. I also know that you require someone who has Python programming training, for which I am certified from Microsoft. All this is to tackle daily tasks of using IDE, PyCharm to write programs to process vendor creation, check requests, wire transfers and invoices for payments. For a better understanding, can you tell me more about why this position is open and what the team needs?"
6. Why do you want to work with us?
A PR phone interviewer may ask why you want to work at the establishment. What's their reason? They want to know whether or not you've researched the company. It gives them an ida about what motivates you, it also helps them check whether your values align with those of the company.
To answer this question, carry out a research on the company by visiting the company website page, as well as recent press releases. You can also check google.com for news stories. Pick few key information from your research that align with the company. An example, can be inspiration from their mission statement. Also check their product of interest for their growth in the industry.
"While building my career managing civil engineering, it has been my ultimate goal to work for a construction company. Especially companies like yours that values the solidity of buildings, by using specific raw materials. I know about your recent press release about implementing a truly innovative designs for the owners of the infrastructure. Your company continues to set standards for quality service and experience in civil engineering, and I am looking for a career working towards your of mission."
7. Why are you looking for a new jobs?
Recruiter sometimes ask this question during your phone interview to see if you're having any problem in your previous job. It shows any red flags about your employment situation. In this case, if you are currently employed but are looking for new job else where, simple explain the reason. Try to make your answer articulate with your career objectives. Do not give personal reasons or small preferences like working hours or overtime. Tell them you're seeking for new job position because there are little or no opportunities for growth in your current role.
On the other hand, if you were relieved of your duties for some reason, explain in a positive way. Make then understand that you & your employer decided it would be best for you to look for a better-fitting opportunity. Then you should address the ways you've been using your time without a job to improve your skills and work styles.
"Currently, I'm looking for opportunities to start my career as an Interior decorator. Working as a decor designer has given me abundant experience in arranging and making new design strategies. Therefore, I believe I'm ready to move to the next phase of my career. Furthermore, I'm especially qualified for this particular position because I've worked in a startup decoration firm in my last two jobs. I'm more than ready to start my cooperate decoration career. It will be great if I do it to be with your company."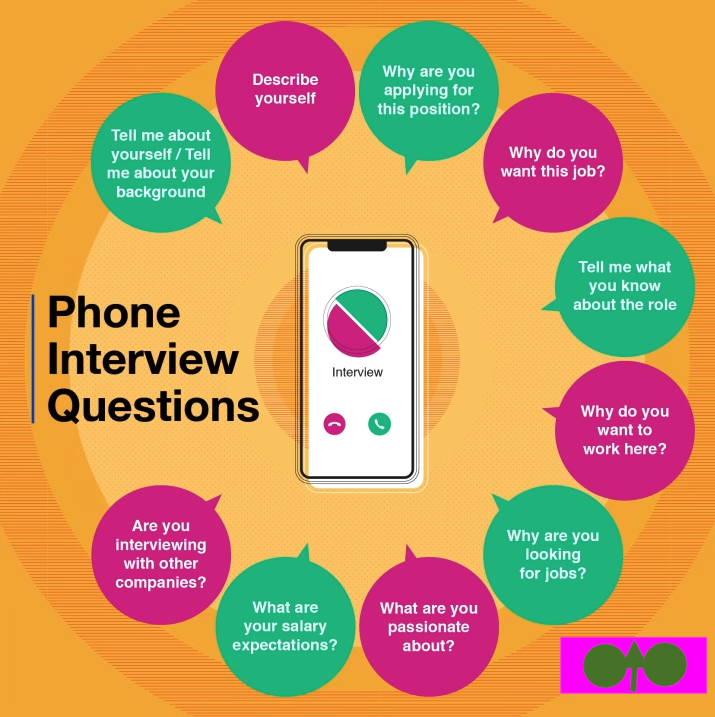 8. What are you so passionate about in life?
Companies like to work with passion driven people. Therefore, understanding what you are passionate about or what motivates you gives an idea of your person. It also help employers decide whether you might be a good fit for the position you are applying for. For example, if you are passionate about children and helping old people, it might help you win a job for hospitality sector. So, to give answer this question, think of several things that motivate you both in and out of work. More importantly, always consider how your passions might align with the role.
"All my life, I've the zeal to create colourful, relaxing environment for users of XYZ product. It will be helpful as well as valuable digital information online. Decorating/developing it in a way that is easy for people to consume makes me feel like I'm truly making a difference in the world. It will give full access to anyone who needs it. Lastly, it will help them live to their true life."
9. What are your salary scale expectations?
Some recruitment managers might ask this question early in the hiring process. This question predominantly comes during a phone interview, to see if the salary you're expecting falls within the budgeted for the role. Secondly, it can also the HR persons to understand if you are over or maybe under-qualified for the job. Now, with all these in mind, you can continue to answer this question. Simply put, it is best to provide a range to show that you are flexible. Also inform them that you expect to earn a certain amount as stated in the approved salary scale.
For theose people who are not aware of what salary is appropriate for the position, visit Salary Calculator prior to the interview to get a free. A lot of jobs roles and their pay range based on your location, industry and experience is available there.
You might not get another chance to speak with the company's representative, therefore, ensure that give the best figure that suits you. Make sure that you are comfortable with making the lowest number in your range. This is because the interviewer will likely try to begin with the lowest possible pay scale. Negotiation is always a fair challenge. So, negotiating your salary is among the formal part of the hiring process. In most cases, this will come later once you've received an offer. Note that for the purposes of your phone interview, they may likely inform you whether or not give you the salary range for the job.
"For this position, my ideal salary would fall in the range of $67,000 to $83,000 per year. I really feel this is an appropriate amount for my current experience level in this position."
10. Specific Test or Example Scenario question.
Just like in-person interview, you might be asked to perform a simple test or provide solution to a scenario of some sort. Here, the recruiter might be looking for a specific statement/words in your answer. These might be your thought process, ability to be creative in a short time or think fast under pressure. Even though it might feel inappropriate to be silent on the phone for a question, it is better to ask for a minute to think about your best answer.
During this short moment, quietly consider the steps you would use to solve the problem in their test. At best, try to avoid staying mute for too long. Do not take more than 20-30 seconds to answer. Another smart thing to do is to try asking clarifying questions to better understand what they're looking for in the test. You can write down the question to make sure you address without missing a part.
If the employer continues and asks you to provide ideas for marketing a local unpopular product on a small budget. Now, for this type of scenario, simply explain that grassroots marketing is both affordable and effective with local events. Tell them you would invest in strategized word-of-mouth efforts from point A to B. You'll also be bold in your approach. Lastly, you will implement the teaser-style social media campaign to reach wide audience. You can also provide examples of several other smaller local companies with the same mission that could help get the word out for a small price.
11. Are you currently interviewing with other companies?
During a phone interview, you might be asked if you are in the hiring process with other companies in a phone interview. As well, this can be helpful for employer know how desperate you are. It still gives them an idea if they should speed up the recruitment process. Take for instance, if you are already interviewing for other similar positions, you might be a higher risk candidate than those simply in the searching phase and vice versa. In all it depends on how quickly the employer needs you in the position. So, to answer this question, be honest about your current situation. However, don't feel the need to go into full detail more that normal.
"To be sincere, while I feel this role is the better fit for what I'm looking for in my career, I am also in discussions with two other employers."
12. When can you start work?
This is one key piece of information employers may need upfront. They always like to know when you will be able to start in a new job role. As a matter of fact, they might be looking to fill a position as quickly as possible. In this case, if you cannot start immediately or by the end of the month, they may need to look for other qualified applicants.
With this information upfront, make sure you're ready for a job before applying. Carefully consider the closest date you will be able to start off wit your new job. Do not forget to review the terms of your current role to make sure you can leave after the standard 2weeks to 1 month. But on the other hand, if you are currently unemployed, you will likely be able to respond with "as soon as possible."
"Immediately after getting this offer from you, I am able to start two weeks/one month later to provide time for my current role to be filled."
13. Tell us more about (this or that)…
HR firms who are hiring managers might ask about a specific item on your resume to get more details on your years of experience. An excellent example, is a recruiter asking you to talk more about your previous achievements or responsibilities in your last employment. In this case, make sure to carefully review your resume before the phone interview—it might be helpful to have a digital or paper copy of it in front of you to refer back to Do not put any information in your resume you cannot defend. Lastly, you may want to write notes on your resume to highlight the experiences. Be clear on your education and skills that make you specially qualified for the job.
"Thanks for asking about my time at Bakers Vine LLC. I gave my best at the company for 7 years. While I was there, I supervised five-man quality assurance, fix and improve ABC products. Secondly, I produced a new flavoured beverage methods that diversified the brands in the open market. All this drastically reduced the production costs and increased the brands in the market. Lastly, I feel that my time making innovative improvements to XYZ products would be particularly useful in this role as you look for candidates with experience to grow your company."
14. What type of management style do you prefer?
Employers may ask about your ideal management style to see whether or not you would fit well with the supervisor that will be managing you. For example, if you prefer to work with a trusting, collaborative manager that creates a calm, creative working environment, you might not work well with more fast-paced, aggressive leadership styles.
"While I'm flexible in working with many different personality types, I've found that the management style I thrive most under is both trusting and involved. While I don't like to feel micromanaged, I do very much enjoy quality one-on-one time on a regular basis to brainstorm ideas for the projects I'm working on and how I can do better in my role."
15. Do you have any questions about this job/company?
If given the opportunity for questions, it is important that you ask simple and straight questions. Be thoughtful of questions to ask your phone interviewer. Generally, this act goes a long way to show that you were actively listening and genuinely interested in the job opportunity.
You cannot ask question if you haven't done any research about the company. Therefore, researching the company is a key way of understanding the company's history, mission statement and core values. Once again, the best place to begin is by browsing the company's website. For a better advantage, you can also search the internet for recent news articles. Then, make use of the information you find to help shape your questions. Your initiative will be well-received because it proves you took the time to learn about the company and industry. Thats the truth.
Here are a few example questions you might consider asking during a phone interview questions and answer session:
What does a typical day look like for a person in this position?
How has this role grown or adapted to suit the needs of the organization?
What kind of growth does the company expect to see within the next five years?
Do you have any concerns about my experience or skill set?
Thank you for explaining the role to me in such depth. When might I hear back from you regarding next steps in the process?
An executive phone interview is challenging. Be prepared, and be on point, in order to position yourself to land the offer. Go ahead and download top 20 phone interview questions and answers. I wish you the best.