The IIBA certifications prepares and equips Business Analysis Professionals with expertise and key competencies. Certification improves your marketability, your employability, and your earning potential. AAC, CBAP, CBDA, CCA, CCBA, ECBA.
Business Analysis Career
A career in business analysis can take you in many different directions. It's important for you to know what your options are and pursue opportunities for experience, training, and certification that will take you to where you want to go.
1. IIBA Core Business Analysis Certifications
ECBA™ recognizes individuals ready to develop their business analysis skills, knowledge and behaviours as practicing business analysis professionals.
Certification of Capability in Business Analysis™ (CCBA®)
CCBA® recognizes skilled BA professionals who have two to three years of practical business analysis work experience.
Certified Business Analysis Professional (CBAP®)
CBAP® recognizes seasoned BA professionals who have over five years of practical business analysis work experience.
2. IIBA Specialized Business Analysis Certifications
IIBA® and IEEE Computer Society have partnered to offer a robust learning and certification program on Cybersecurity Analysis.
IIBA®-AAC certification strengthens your skills and expertise, focusing on applying an agile perspective within a business analysis framework.
The Certification in Business Data Analytics (IIBA®– CBDA) recognizes your ability to effectively execute data analysis related work in support of business analytics initiatives.
Trending IT Certifications
How To Ask Your Employer To Invest In Your Professional Development
71% of respondents report their employer pays for training and professional development – 2020 Global Business Analysis Salary Survey
Business Analysis Driving Business Success
Driven by the rise of complexity and uncertainty in today's world, business analysis is key to enabling change that drives project and business success.
Four Steps to Making Your Case for Business Analysis
Step 1
Contact IIBA Institute. They are here to help you get the buy-in.
Step 2
Alternatively click here to get an email draft to send to your decision maker.
Step 3
Download the Business Case for Business Analysis and attach it to your email.
Step 4
Print this overview of the Value of IIBA's Corporate Program to share with your boss.
The Value of Business Analysis
Direction > Alignment > Execution > Results >
International Institute of Business Analysis™ (IIBA®) is dedicated to supporting organizations and business analysis professionals deliver better business outcomes in an ever-changing, fast-paced world. IIBA connects and supports people, businesses, and the global business analysis community in advancing business analysis capabilities for the organizations they work in.
Creating value through business analysis is what business analysis professionals do every day.
Strategy to Execution Framework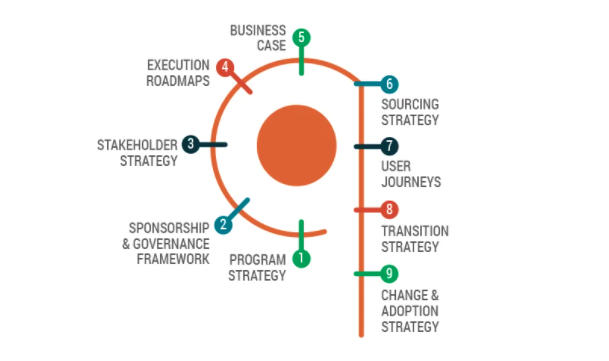 Roadmap for Successful Business Transformation
A companion to A Guide to the Business Analysis Body of Knowledge (BABOK® Guide) the Strategy to Execution Framework will help those engaged with strategic business analysis to work more effectively with the business to create the strategies and elements that guide the business in moving from strategy to execution.
Direction
Business analysis enables change in an enterprise by defining needs, opportunities and recommending solutions that deliver value to stakeholders. Utilizing analysis is key to understanding current state, defining a clear vision of the future and the path to get there.
Alignment
A guardian for strategic alignment business analysis helps to see the big picture and get leadership buy-in. From developing the business case to recommending solutions to aligning people and initiatives, it plays a crucial role in aligning the delivered solutions with the needs of the customer.
Business Analysis Capability Story
The Role Business Analysts Play in the Success of Organizations
In conclusion, to support talent management, RBC designed a Business Analyst (BA) practitioner development lifecycle framework aligned with IIBA's Business Analysis Competency Model that consists of a 360-degree assessment executed by BAs, their team leads and managers, resulting in a defining annual goal for the Business Analyst.