McDonald's Employee are individuals who works as staff members at McDonald's, it is a well-known fast food company that serves millions of people worldwide. Like other large companies in the fast food industry, they employ hundreds of staffs in the US and across the world.
McDonald's offers benefits and compensation to its employees. These benefits and compensation are designed to keep and attract talented individuals who contribute to the company's success in reaching its business goals.

Working at McDonald's can be a great way to start your career. The company provides a wide range of resources and benefits to help you succeed, regardless of whether you work as a maintenance worker, crew member, or corporate team member.
There are plenty of opportunities for promotions and discounts available to employees. McDonald's takes pride in fostering an inclusive and diverse workplace. In this article, we will explore the top employee benefits offered by McDonald's. Make sure to read until the end to discover all the perks and benefits available.
It's important to note that the specific employee benefits you receive at McDonald's depend on your job title, length of time with the company, and the number of hours you work. Most positions, whether full-time or part-time, come with comprehensive benefits packages.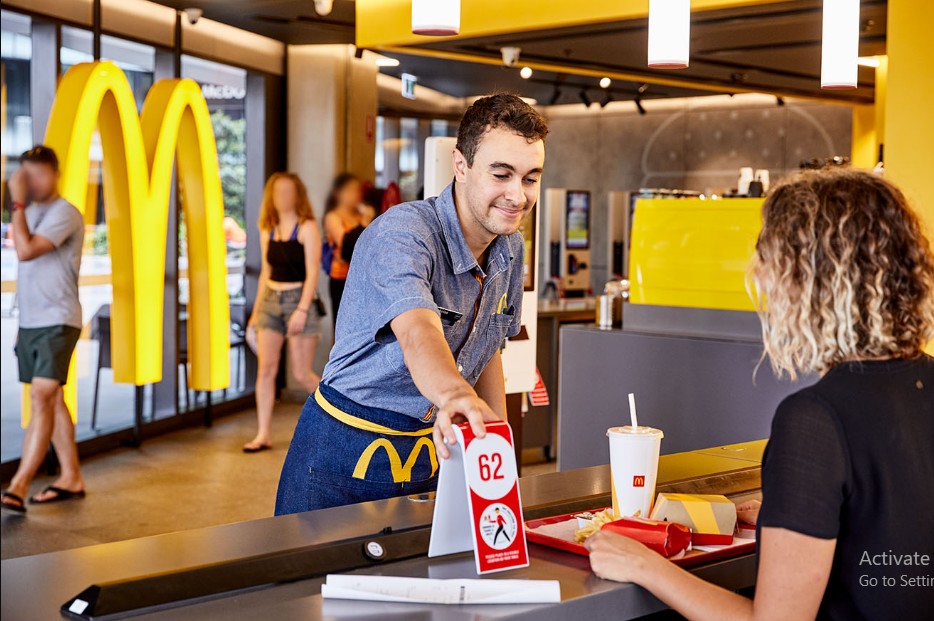 Top McDonald's Employee Benefits
Top McDonald's Employee Benefits
Medical
Dental Insurance
Life Insurance
401k
Paid 3 Weeks' Vacation
Sabbatical Programs
LTI
If you want to work at McDonald's, you need to know what the employer offer. So, below I will be explaining some of the top employee benefits offered by the company. Check them out;
Medical Benefits
McDonald's provides medical plan options for its employees, recognizing the importance of supporting their health and the well-being of their families. These plans are designed to protect employees from financial hardships that may arise due to serious injuries, illnesses, or even death.
The medical plans offered by McDonald's include coverage for preventive care, baby care, annual physical exams, vaccinations, and child immunizations. They offer various medical benefits, allowing employees to choose the plans that best suit their individual needs and preferences.
Dental Insurance
Another valuable employee benefit offered to certain employees is dental insurance. This insurance covers both treatment and preventive dental care. With this policy, employees can access various dental services, including major interventions, fillings, and orthodontics. The coverage typically includes up to 50% of orthodontic expenses and 90% of preventive services. It's important to note that the specific dental benefits may vary depending on the location of your employment.
Life Insurance
McDonald's offers basic life insurance to qualified and eligible team members, with the company covering the entire cost. This life insurance provides coverage for accidental death, death, and dismemberment for both employees and their dependents. The great news is that there is an opportunity to enhance the life insurance coverage by upgrading to a more comprehensive plan.
Furthermore, McDonald's also provides coverage for long-term and short-term disability, as well as travel accidental insurance. These insurance benefits are designed to safeguard your family's financial security in the unfortunate events of death or serious injury.
401k Retirement Plan
McDonald's offers a 401k retirement savings plan that allows you to save for your future in a tax-deferred manner. It's never too late to start planning for your retirement with the company. McDonald's even provides a match on a portion of the savings you contribute.
The 401k serves as your retirement savings vehicle at McDonald's. One of the great advantages is that you are always vested in your 401k retirement, which includes both the company matching contributions and your own contributions.
This means that you have full ownership of these funds. Additionally, any amounts you roll over to the retirement plan can also be included in your 401k savings.
Paid 3 Weeks Vacation
At McDonald's, you'll experience flexibility in your work schedule, allowing you to prioritize your well-being and personal life. Employees at the company are entitle to three weeks of paid vacation per year, and this duration increases with time. Generally, access to paid vacation leave is typically granted to managers or full-time employees.
If you work in a corporate role, you will also receive a special "splash week" during years of service that end in the number five. During the summer, you'll have the opportunity to finish work early on Fridays and enjoy the sunshine.
Moreover, McDonald's provides paid sick leave, leave of absence, personal time, and flexible working arrangements, ensuring that employees have the necessary support for various circumstances.
Sabbatical Programs
As you build your career at McDonald's, it's common for additional benefits to become available over time. One notable benefit is the long 8-week paid sabbatical for long-term employees. To qualify for this benefit, you would need to work full-time for ten years. After another ten years, you'll be eligible for an 8-week sabbatical once again.
To explore the employee benefits offered by McDonald's, you can visit their website. These platforms provide information about the various perks and benefits available to employees.
LTI
McDonald's Long Term Incentive Plan (LTI) is a component of your compensation that carries some level of risk and is aim at recognizing your future potential and sustained performance, while also addressing the company's talent requirements.
The incentives you receive are directly link to aligning your interests and the company's performance with those of the shareholders. This encourages a focus on long-term business success over an extended period.
Read Also: