If you're looking for information about the most Toughest Universities and challenging colleges to gain admission to for undergraduate and post graduate studies, I will advise you to read this guide to the end.
First of all, you have to understand that all colleges have their own admission requirements, making them competitive in their own right. Even though we may say that there isn't a single "toughest universities" or college globally, some institutions are known for their highly selective admission processes.
Your interest in this topic may be driven by various reasons:
Curiosity: You might simply be interested in knowing which colleges are renowned for their high admission standards.
Preparation: You could be considering applying to one of these highly competitive colleges and want to prepare adequately for the application process.
Debate: You might have engaged in a discussion with friends about this topic and want to gather more information.
This post will provide all you need to know about toughest colleges known for their stringent admission criteria, which will help you to understand the competitiveness of different institutions. Keep in mind that success in gaining admission depends on various factors, including academic excellence, extracurricular activities, essays, and interviews.
Before we begin, let me first of all, explain the term "hardest college to get into" before jumping into the list of schools. This phrase specifically refers to colleges and universities that have exceptionally low admission rates, making them highly competitive for prospective students. The lower the admission rate, the more challenging it is to secure a spot in the incoming freshman class.
Why are they Most Difficult Colleges to Gain Admission for Undergraduate and Postgraduate Studies?
Several factors contribute to a college earning the reputation of being hard to get into, including:
Low Acceptance Rates: These colleges receive a high volume of applications but admit only a small percentage of applicants. An acceptance rate below 10% is a strong indicator of a highly competitive school.
High Academic Standards: Hard-to-get-into colleges often have rigorous academic requirements, such as high standardized test scores and GPAs.
Exceptional Extracurriculars: Applicants are often expected to have impressive extracurricular activities, leadership roles, or unique talents.
Strong Essays and Recommendations: Personal statements and letters of recommendation play a vital role in the selection process.
Interviews: Some colleges conduct interviews to assess an applicant's fit for the institution.
What does Most Difficult or Hardest University and College mean?
Let me give you a clear and simple explanation of the hardest colleges. These institutions in this post often have high admission standards and fierce competition, making it challenging for even high-achieving students to secure a spot. Even though good grades and test scores are very important, they may not guarantee admission to the hardest colleges, as other factors like extracurricular activities, essays, and recommendations also come into play. Therefore, any prospective students has to try to understand the difficult nature of the admission process at such colleges.
10 Hardest College To Get Into 2023/2024 – Most Difficult Universities
Harvard University
Columbia University
California Institute of Technology (CALTECH)
Stanford University
Massachusetts Institute of Technology (MIT)
Yale University
University of Pennsylvania
Vanderbilt University
Brown University
Princeton University
Now, let us discuss them one after the other.
1. Harvard University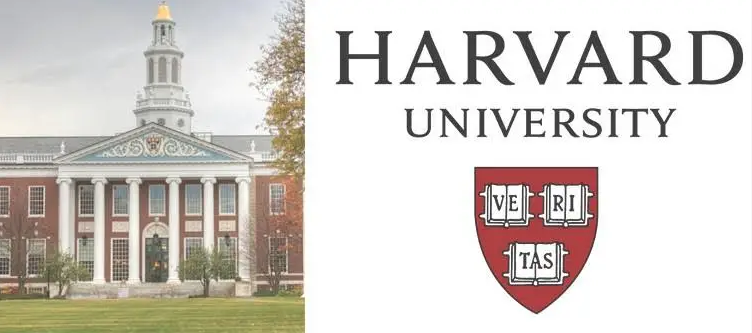 Harvard university's reputation as one of the most prestigious and competitive universities in the world is well-known. The statistics you provided about the number of applicants versus the number of admitted students highlight just how challenging it can be to secure a spot at Harvard.
The low acceptance rate underscores why Harvard is often considered one of the toughest universities or hardest colleges to gain admission to. If you are an applicants, make sure to be aware of these statistics and to prepare thoroughly for the rigorous application process if they aspire to attend such a prestigious institution. If you want to know how challenging it is to get admission into Harvard, I suggest you read my previous articles.
Related Posts
2. Columbia University

Columbia University's low acceptance rate and the high number of applicants emphasize its reputation as one of the most competitive and challenging schools to gain admission to. With an acceptance rate of just 3.73%, it's clear that Columbia sets a high bar for its applicants.
The difficult admissions process, which takes into account a wide range of factors, including academic achievements and extracurricular experiences, reflects the university's commitment to selecting well-rounded individuals.
Any student who wants to gain admission into this university should be well-prepared and showcase their unique qualities and accomplishments to stand out in the competitive applicant pool.
3. California Institute of Technology (CALTECH)

California Institute of Technology (Caltech) is undeniably one of the most challenging colleges to gain admission to. Its exceptionally low acceptance rate, with only 510 out of 13,026 applicants admitted for the Class of 2023, highlights the intense competition for spots at Caltech.
All aspiring students should be prepared to demonstrate exceptional academic achievements, unique qualities, and a strong passion for science and technology to have a shot at being admitted to this prestigious institution.
4. Stanford University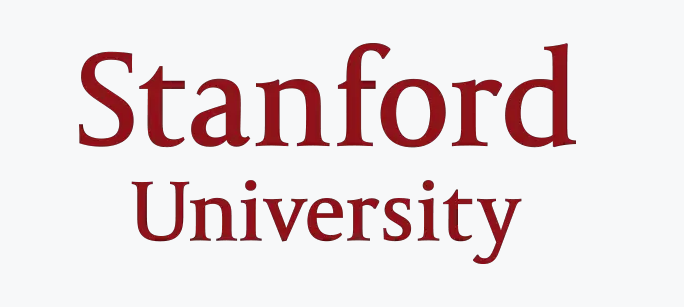 Stanford University's inclusion on the list of the hardest colleges to get into is well-justified. The statistics for the Class of 2023, with 55,471 applicants and only 2,190 admissions, underscore the institution's rigorous admissions process.
In this school, academic excellence is a primary criterion. Furthermore, Stanford also values applicants' extracurricular involvement and personal essays as avenues for showcasing their unique qualities and experiences. All these makes includes it among one of the toughest universities or hardest colleges to gain admission.
Therefore, for you to successfully gain admission at Stanford university, prospective students should not only have impressive academic records but also a well-rounded portfolio that reflects their individuality and passions.
5. Massachusetts Institute of Technology (MIT)

Massachusetts Institute of Technology (MIT) undoubtedly ranks among the most competitive colleges to gain admission to. The Class of 2023 saw a staggering 33,796 applicants vying for just 1,337 admission in different academic departments.
For you to gain admission into this school, a strong academics CGPA records and test scores are still put into consideration. Also, MIT places a strong emphasis on an applicant's overall fit with the institution.
MIT normally look for students who will not only excel academically but also contribute positively to the community. The collaborative nature of most MIT courses and labs requires applicants to be comfortable working in team settings.
Moreover, MIT values applicants who demonstrate a willingness to take risks and embrace failure as part of the learning process. This holistic approach to admissions makes MIT one of the hardest colleges to gain entry into.
6. Yale University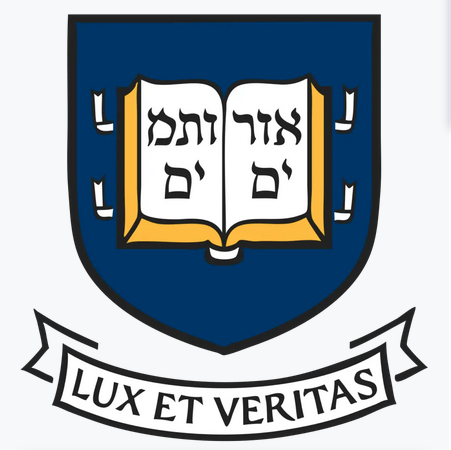 Yale University boasts an extremely competitive admissions process, with an acceptance rate of 7% for the Class of 2023, a slight drop from the 4.62% acceptance rate for the Class of 2023. This makes Yale one of the most challenging universities to gain admission to. Therefore, you can includes it to the list of Toughest Universities and hardest colleges to get admission.
The Yale university usually consider non-academic qualities, and it also remains a fiercely competitive institution. Admissions officers assess applicants based on a combination of factors, including grades, test scores, and the rigor of the courses they've taken.
The emphasis is on identifying exceptional ability and academic promise among applicants. This rigorous approach to admissions contributes to Yale's reputation as one of the hardest colleges to get into.
7. University of Pennsylvania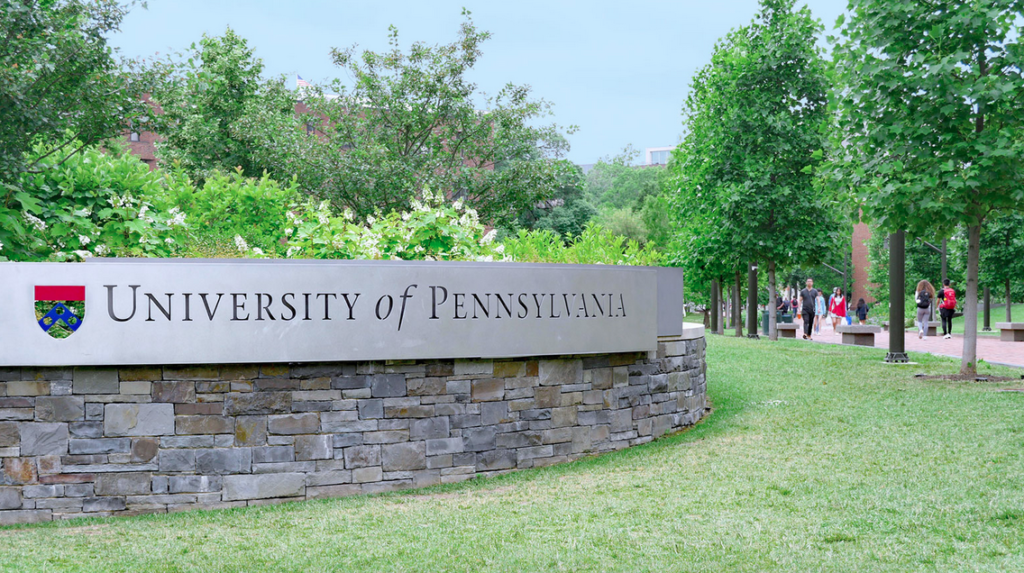 The University of Pennsylvania, often referred to as Penn, is another institution with an extremely competitive admissions process. For the Class of 2023, Penn received a total of 56,332 applications, but only 3,304 candidates were admitted. With the high rate of international students and local applicants yearly and a small number selected, this definitely falls into the category of toughest universities in history.
In addition to academic qualifications, Penn seeks students who can contribute positively to the campus community and bring unique backgrounds and talents. The university assesses these personal qualities through a careful review of applicants' extracurricular activities, interviews, and two special personal essays that are specific to Penn. This tough approach to admissions makes Penn one of the toughest colleges to get into.
8. Vanderbilt University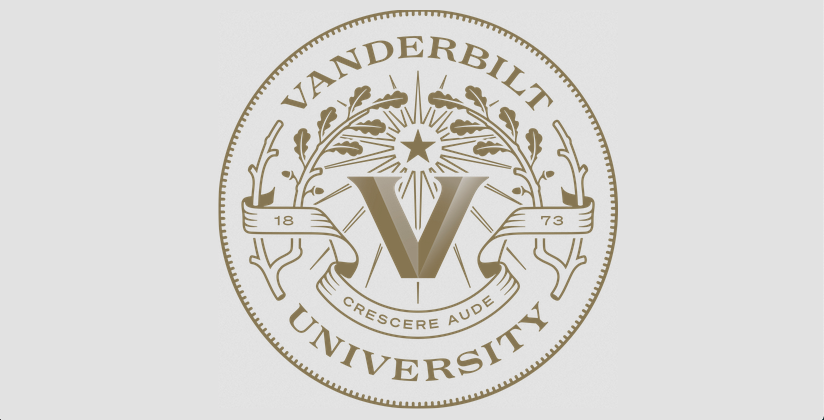 Vanderbilt University is indeed known for its highly competitive admissions process. For the most recent admissions cycle, only 6.1% of first-year applicants were accepted, placing it among the top ten most competitive universities. In the regular decision round, the acceptance rate was even lower, at just 4.7%. This automatically counts it among the 10 toughest Universities globally.
These low acceptance rates reflect the university's rigorous standards and the high qualifications it seeks in its incoming students. Meeting Vanderbilt's admission requirements is a significant challenge, making it one of the toughest colleges to gain admission to.
9. Brown University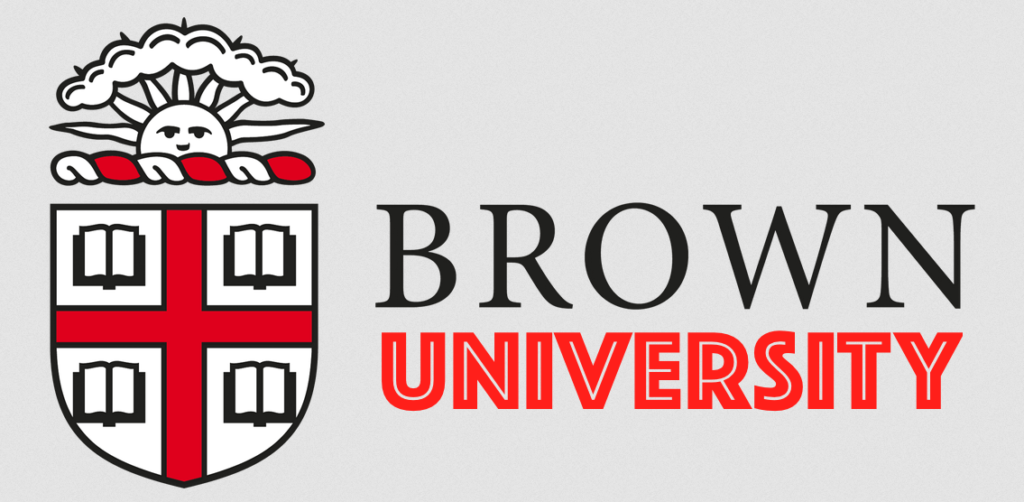 Brown University's admissions process is highly competitive, as evidenced by the numbers for the Class of 2023. With 50,649 applicants and only 2,546 admitted, it's clear that gaining admission to Brown is a challenging feat.
The Brown's very difficult approach to giving admissions means that they consider various aspects of an applicant's profile, not just academic achievements. How students have made use of their high school's opportunities and resources, as well as their extracurricular accomplishments, are important factors in the evaluation process. Knowing all these, you will agree that it is among the list of toughest universities to gain admission.
Looking overall into this school admission process, Brown University is among the toughest colleges to get into. In addition, only exceptional students who demonstrate a strong fit with the university's culture and values will be successful in gaining admission.
10. Princeton University
Princeton University is undeniably one of the most prestigious and competitive colleges in the world. With only 1,647 students admitted out of 37,601 applicants, it boasts an incredibly low acceptance rate. For the class of 2023, the acceptance rate was just 4.38%, highlighting the institution's highly selective admissions process. This percentages above includes it among the Toughest Universities to apply for to gain admission.
As at the time of writing this guide, Princeton has not yet released the acceptance rate for the class of 2024. Therefore, I'll say it safe to assume that gaining admission to this prestigious university remains an exceedingly challenging endeavor.
Therefore, I advise all prospective applicants to be well-prepared and bring outstanding qualifications to be competitive in the admissions process.
50 Most Difficult Colleges and Universities to gain Admission for Undergraduate and Postgraduate Studies in the World
Harvard University Cambridge
Stanford University Stanford
Massachusetts Institute of Technology Cambridge
Yale University New Haven
Columbia University New York
California Institute of Technology Pasadena
Brown University Providence
The University of Chicago in Chicago state
Dartmouth College Hanover
Minerva University
Princeton University Princeton
University of Cambridge in Cambridge city
Hyogo College of Medicine Nishinomiya
London School of Economics and Political Science
University of Benin in Benin City
University of Oxford in Oxford city
Imperial College London UK
Instituto Tecnológico de Aeronáutica in São José dos Campos
The University of Auckland in Auckland province
McMaster University Hamilton
University of Canterbury Christchurch
Johns Hopkins University Baltimore
Duke University Durham
Rice University Houston
Williams College in Williamstown
Swarthmore College in Swarthmore
University of Pennsylvania Philadelphia
Colby College Waterville
Northwestern University Evanston
Pomona College Claremont
Bowdoin College Brunswick
Vanderbilt University Nashville
Cornell University Ithaca
United States Naval Academy Annapolis
Universidad Nacional Autónoma de México in Mexico City
Federal University of Technology Akure city
RWTH Aachen University Aachen
Nnamdi Azikiwe University Awka
Federal University of Technology Owerri
UNICAMP Universidade Estadual de Campinas in Campinas
Hanyang University Seoul
University College London United Kingdom
University of Maryland College Park
Boston University Boston
Rutgers, The State University New Brunswick
Georgetown University Washington, D.C.
Carnegie Mellon University Pittsburgh
The University of Edinburgh in Edinburgh
HEC Paris University
University of Nigeria Nsukka
Bottom Line of Hardest College To Get Into
Admission statistics and acceptance rates can change from year to year, so if you are a prospective applicant, try to always verify the most current information directly from the school official websites of the colleges you are interested in.
In conclusion, this guide has indeed provided valuable information about some of the toughest colleges to gain admission to. My recommendations is that you always get the latest updates from the institutions websites I have provided in links above for accurate and up-to-date information. If you have any more questions or need further information, feel free to ask!
Helpful Guides