Take a look at the best free parental control software for PC, Mac, iOS, and Android. You can protect your kids from accessing unauthorised contents online.
First, you will agree that everything surrounding the globe has gone digital. This also includes student's homework (if you have little kids) from school. We all know that if you have children that are still young (especially teens), have to be extremely careful.
At this stage in their lives, you're probably not going to give them free hands on their smartphones, a laptop or the family's desktop computer yet. Kids can be very smart, they will alway wait for you to leave before they jump into their curiosity. Because of your absence, you're also probably not always able to monitor their screen activity.
Hmmm…. this is where parental control software becomes very useful. These types of parental software helps you keep your children safe from the dark web, senior contents etc. A lot of this software is usually premium but here are also free options available for all operating systems. You can also locate the ones built for mobile devices so you can set it up on their phones. Continue reading this guide to find out more of the Parental Control Software for PC, Mac, iOS and Android
Device Built-in OS Features
If you give your kids only access to technology for their age group, then you have got an excellent first step toward keeping them safe online. While they are getting more access to general computing devices, you can play your role as a parent. You can simply leverage parental control features built right into the device operating system to achieve this.
The parental controls options for both Windows and macOS users provide a convenient & acceptable means watching your kids. You can as well use it to restrict internet access as well as chat functionality. With these setup, you have the ability to view detailed logs and monitor email exchanges. This alone gives all parents peace of mind know that they can monitor their kids.
1. Microsoft Family Safety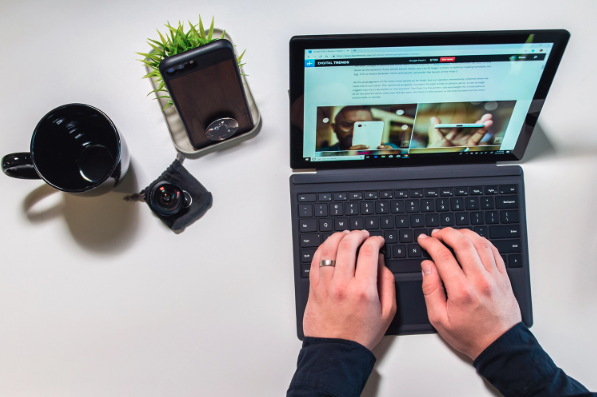 You can setup what appears on your kid's smartphone, and what appears to be a camera lens." If you are using Windows OS, you need to sign up for a Family Safety account. After completing that step, you can then add a specific child account. You can have this setup for more than kid by adding them to your family account that your kids can make use of.
For people who are not geeks, this approach may be a little complicated. However, you lookup youtube videos and set it up because it comes with a variety of benefits. With this setup, you will get activity reports for all online activity from the child account(s). Secondly, you can block any apps, games, or websites you don't want them to access or use.
Furthermore, you can also set a time limit your child spends on the account after they log in with their passwords. Additionally, there are some other real-life safety features embedded in the Microsoft Family Safety account. More importantly, you can also have the ability to track your kids' location via the Microsoft Family Safety app (on iPhones and Android phones).
2. Apple's macOS Built-in Parental Controls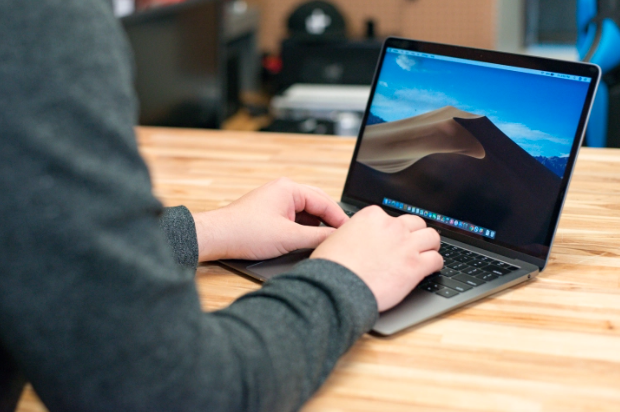 The Apple's macOS gives parents more than just a few options for parental controls. These control setup is available for all versions of Mac Computer. More interestingly, in Ventura OS (which is the latest version of Apple's macOS), you can set up restrictions for much more everything. Things like like movies, apps, web content, and privacy can be setup using the Screen Time section of your Mac's System Settings. In addition, the parental controls in macOS also allow you to set your choice of limits on a child's gaming habits. Meaning that you can choose whether or not they can have private messaging. You can also decide whether or not they're allowed to play multiplayer games.
With the Apple's macOS Built-in Parental Controls, you can also restrict things like in-app purchases on iOS and iPadOS devices. Lastly, require an administrator's password to even make a purchase with a credit card.
For you to completely adjust these parental control settings, you can either use Family Sharing or log into a child's specific Mac account. This is a feature in which you can add your family members to a group and then manage their accounts' parental control settings remotely from your own account. See? You can do this from anywhere.
Mobile Apps and Browser Extensions
There are several mobile applications and web browser extension you can setup on your device. Computer manufacturers like Windows and macOS offer a great option of parental controls. However, they can't do it all by default, you they sill require your consent. In the long run, parental controls on a device can be a challenging setup on a child-focused mobile devices. But if you have the patience to choose a better one, you will have full control of your kids online adventure. So, to help you out, you can make use of these downloadable programs below for your particular goals.
1. Qustodio (Windows/macOS/iOS/Android)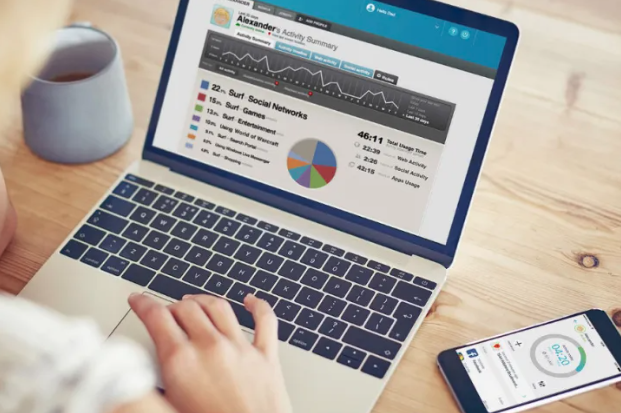 The first one is the Qustodio software. It has a very simple looking, easy-to-use interface that allows you to sign up for the free version of its software. You can manage all setups from the user dashboard, including social media monitoring. Also, you can setup individual time limits for internet usage, as well as even tracking text messages & phone calls on mobile devices.
If you want to install it on a computer instead of a mobile device, do not worry about compatibility issues. The software options are available for different devices, as it supports Kindle, Chromebooks, Windows, macOS, Android, together with iOS.
Meanwhile, some features (like application controls, location tracking, etc.) are for premium users only. Therefore, you have to pay some subscription before your can use them. As a user, you can use the free version on only one device. Now, you'll agree that it defeats plus limits its usefulness. On the long run, Qustodio has a great set of features which anyone will enjoy. It is the wish for everyone to have more of it for free.
2. KidLogger (Windows, macOS, Android, and Linux)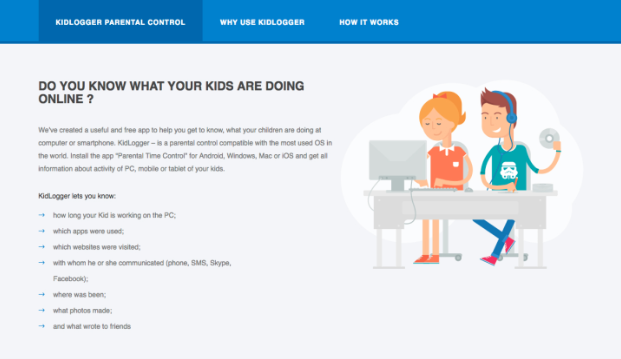 The KidLogger app or extension is an excellent option if you'd prefer to be a 'monitoring spirit' of your kids. Well, instead of blocking websites, KidLogger automatically tracks keystrokes, online web history, as well as program use. In addition, the app can automatically take a screenshot of your kid's computer or mobile screen. Therefore, if you install it on a smartphone, the app can automatically save logs of any SMS messages by phone number, plus contact name.
Truely, the free version of KidLogger is definitely OK, but the paid versions add some spices to it. Still, note that some of the features may be meddling. But, if you want to fully monitor your child's phone conversations and record all WhatsApp messages, then KidLogger Professional is your best choice.
For sure, the app as well as its extension is available for Microsoft Windows, Apple's macOS, Androids, and Linux. Just like Qustodio App, a free account comes with limitations unlike the premium version. However, free KidLogger accounts allows you to monitor up to 5 devices and a log history of only 9 days. On the other side, premium version of the service will avail users longer call log histories. With the premium account, you can have additional devices that can also be monitored. This increases your monitoring features. Agree?
3. FoxFilter (Google Chrome/Firefox/Edge add-on Extension)
FoxFilter add-on extension provides you with several blocking filters depending solely on individual keywords and websites. You can install it on your browser no minding the device you use. The functionality of FoFilter is superb as it work intelligently. The add-on's sensitivity settings can however be tweaked to scan website body content, title, and URL. As a user, you can also set high level notification as well as red flag alert preferences about the type of content to be blocked in a site.
One of the fastest methods to implement parental control is by managing your preferences. This means you can entirely block any or all unwanted categories of websites. It can be a little tricky/tough for just an everyday computer user. So, if you're new at using parental control software in your home, it is highly recommended that you rely on the software's default list of warning words.
Be on the lookout because you may be unintentionally blocking all websites in your computer by overusing keywords or even using the wrong ones. But fortunately, you can request help from other FoxFilter users by simply asking question online from Quora.com. If you're having trouble, reach out to Inspired Effect for support.
What's Next?
We will agree that Parental control is a concept that goes beyond limiting your kid's computer/phone privileges. These days, you must block certain sites from their cell phones to keep them safe. So, with several new technologies, you're likely to discover yourself looking for ways to add security to your kids' tablets and even gaming platforms & consoles. 
As a parent, it's your responsibility to keep your children safe from online dangers. Secondly, it's also essential to keep your tech safe at home with your. children. On the other hand, the right antivirus software and password managers will keep your devices safe from harm. Lastly, more updates is coming through on the list of Parental Control Software for PC, Mac, iOS and Android. Simple subscribe for updates on this page and turn on notification.
Editors Recommendations