The latest model from OpenAI, ChatGPT-4, has been recently released and is significantly more powerful than any of their previous models. It is the largest language model system developed by OpenAI and has the added feature of vision capability.
GPT-4 is a multimodal system that can understand both text and image inputs, performs well in reasoning tests, and supports 26 different languages. However, it is only available to ChatGPT Plus subscribers, and not to free users.
Nevertheless, this guide presents four simple ways to access GPT-4 without having to pay for a subscription to ChatGPT Plus. This means that you can take advantage of the advanced language model without any cost. Let's dive into the guide.
Four Methods of Using ChatGPT 4 For Free
This article outlines four uncomplicated ways to utilize ChatGPT 4 without charge. Each of these methods is direct and easy to follow. To select your preferred method, kindly expand the table provided below.
Use ChatGPT 4 for Free on Nat.dev
A remarkable tool has been created by Nat Friedman, the former CEO of GitHub, which enables the comparison of AI companies' different LLM models worldwide. This tool can be utilized to evaluate ChatGPT 4 against other models or to explore the ChatGPT 4 model independently. However, the tool has a limit of 10 daily queries, which is reasonable. If you want to use ChatGPT 4 without charge, follow these steps:
Step 1: Visit nat.dev on your browser and register for a complimentary account.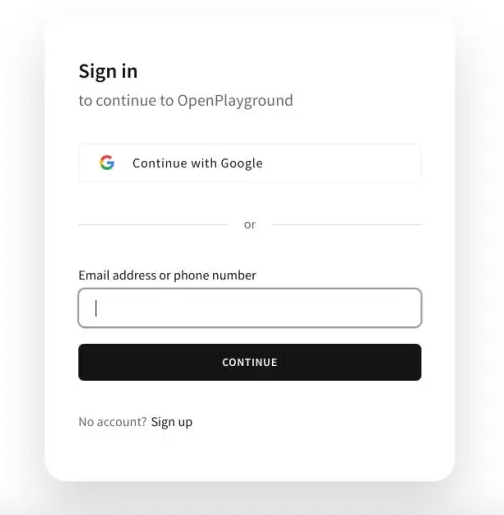 Step 2: Once you have logged in, navigate to the right panel and switch the "Model" to "gpt-4". While you have the option to modify other settings, it is recommended to keep them default initially.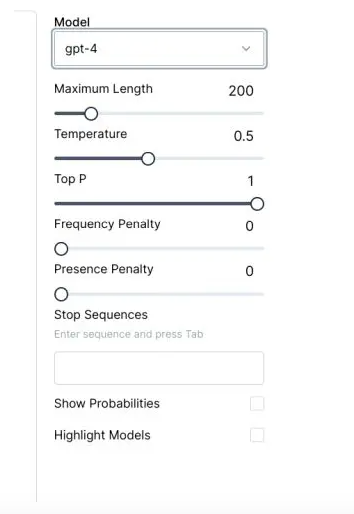 3. You are now welcome to ask any questions to ChatGPT 4 at no cost, and you will receive an instant response as there is currently no backlog. Feel free to enjoy the service!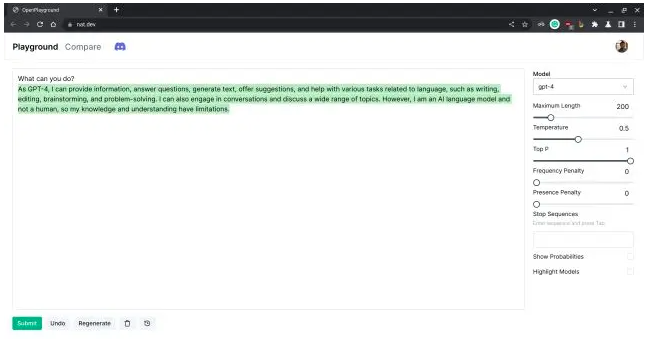 Use ChatGPT 4 for Free on Ora.sh
Ora.sh is a web platform that enables you to create LLM apps quickly and easily using a shareable chat interface. Recently, the website has made it possible for users to explore the capabilities of ChatGPT 4 at no cost.
One of the best things about this service is that there are no message limits, and there is no waiting time due to the absence of a queue. Essentially, you can utilize ChatGPT 4 for free without any restrictions or fees. This is undoubtedly fascinating, right? If you're interested in accessing ChatGPT 4 for free, follow these steps:
1. Visit the Ora.sh webpage, which is linked here. Once there, click on the chat box located at the bottom of the page to sign in and begin using the service.
Note: Previously, it wasn't necessary to sign up to engage with the GPT-4 chatbot on this website. However, it appears that this has changed since the time this article was written. We used Google Sign-in to log in and start using Ora.sh's GPT-4 chatbot.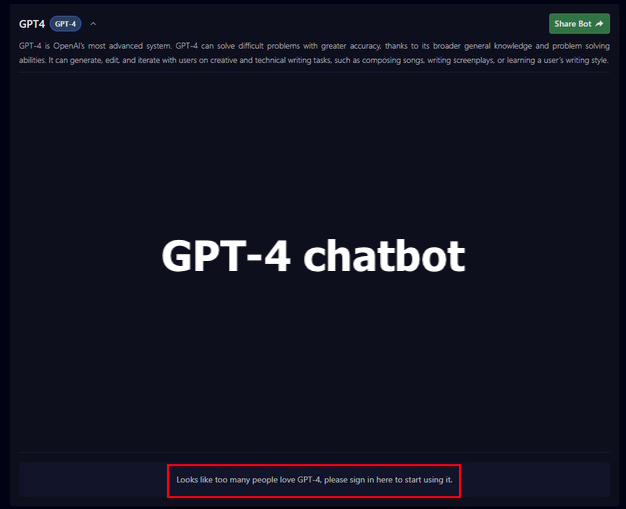 Use ChatGPT 4 for Free on HuggingFace
Yuvraj Sharma, a developer, has constructed a free-to-use ChatGPT 4 chatbot on HuggingFace. The GPT-4 API access is available to the HuggingFace community for exploration without requiring users to enter their OpenAI API key. The token limit of 4096 is impressive, as OpenAI has not yet released 8K and 32K token options, although the chatbot does support multiple languages.
However, there is a queue, and users may need to wait for a few seconds or up to a minute or two to receive a response. Alternatively, users can clone the project and insert their own API key to receive an instant response. I have outlined the steps for doing so briefly below:
1. You can access ChatGPT 4 for free on HuggingFace by following this link.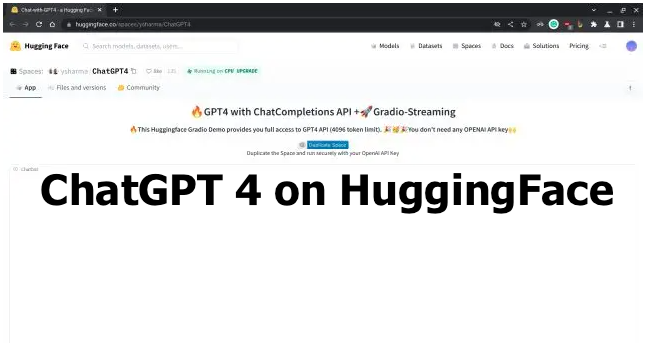 3. Simply input your question and click on the "Run" button to receive a response from the ChatGPT 4 model. It's that simple to give GPT-4 a try without requiring a ChatGPT Plus subscription.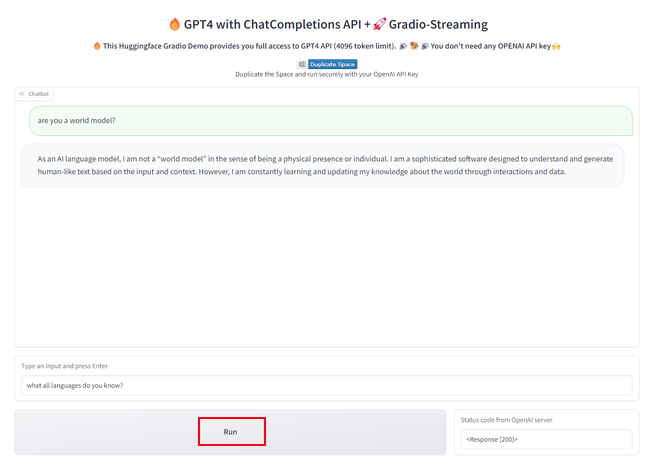 3. In case the response time takes longer, you may follow the steps below to clone the repository and use your OpenAI API key. However, note that this will require credits to use the API, and therefore the tool will no longer be free. To begin, click on "Duplicate Space."
Please be aware that you must have GPT-4 API access; otherwise, it may result in an error, as reported by many users in our comments section. You can register for GPT-4 API access by visiting this link.

4. Now, after you have done that, change the Visibility to "Public" and then click on "Duplicate Space" quickly.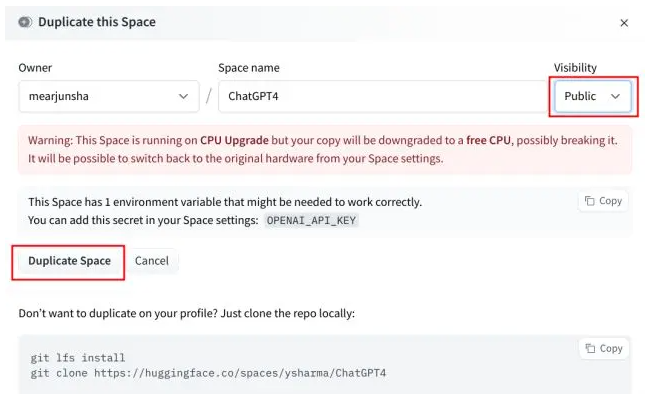 5. The next, step is to move quickly to the "Settings" page.

6. To find "Repository secrets", please scroll down and then select "New secret" to create a new one.

7. To add your OpenAI API key, simply enter "OPENAI_API_KEY" in the "Name" field and your key in the "Secret value" field. If you don't have an API key yet, you can obtain one by following the link provided here.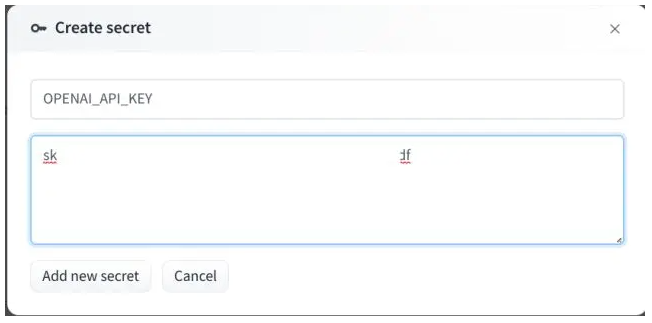 8. After that step above, simply click on "App" in the top row.
9. And finally, your new GPT-4 chatbot will be ready to use without any delay in response at all.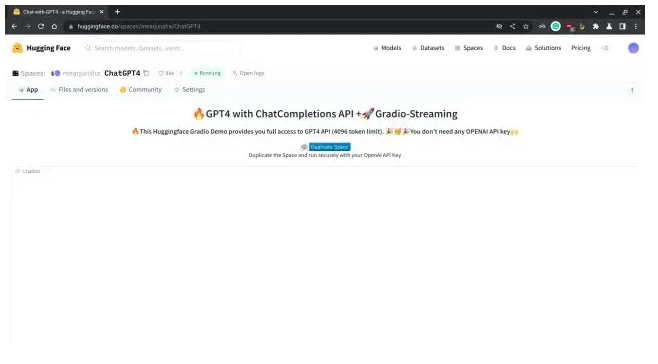 Use ChatGPT 4 for Free on Bing
Besides HuggingFace, Microsoft Bing Chat also offers a glimpse of GPT-4. Following the model's release, Microsoft revealed that its Bing AI is already leveraging GPT-4 (with the codename "Prometheus"). Additionally, Bing AI boasts some unique features not found in ChatGPT 4.
For instance, users can generate images by providing a simple prompt and Bing AI cites sources for its information – as demonstrated in our comparison of Bard vs Bing. Moreover, Bing AI has a more personable feel, making it seem like a friendly chat assistant. To use Bing and access ChatGPT 4, follow these steps.
Step 1: To begin, launch Microsoft Edge and navigate to bing.com/new. Then, locate the "Chat" button located in the top-left corner and click on it.

2. If you're using a different web browser, you'll need to install the "Bing Chat for All Browsers" extension first (available for installation). This extension enables you to utilize Bing AI Chat on any web browser.

3. Now that you've completed the necessary steps, you can start engaging with Bing Chat powered by GPT-4.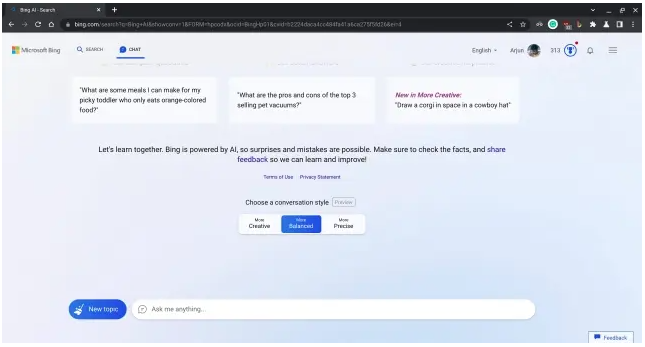 Get Free Access to GPT-4 Model Right Away
This is how you can currently access the GPT-4 model for free. OpenAI's GPT-4 model has taken the AI world by storm with its remarkable capabilities, following the release of GPT-3 and GPT-3.5. However, access to GPT-4 is restricted to ChatGPT Plus users, and free users cannot use it. Nevertheless, our guide provides you with the opportunity to interact with ChatGPT 4 at no cost. That concludes our guide.
If you're interested in learning about ChatGPT plugins and how they facilitate real-time answers from browsing the internet, read our comprehensive article. Additionally, check out our in-depth comparison between Google Bard and ChatGPT to determine which AI chatbot is superior. If you have any questions, feel free to ask them in the comments section or contact us page.