In today's writeup, we will talk about Cash App Money Transfer: An explanation of how to use cash app to send and receive money is in this post. But, people always ask about How much does Cash App charge for service charges and fees around the world?
Secondly, they want to know How Much Does Cash App Charge individual and business owners? As we all know that the Cash App is a financial services platform by Block. It is not news that the app was previously known as Square Cash.
To be sincere, this application makes it very easy to send and receive money between Cash App users. In fact, they offer many other services to include direct deposit, ATM withdrawals and investing in stocks and Bitcoin.
Furthermore, its users can download Cash App, set up an account and make their first few transactions free of charge. Thereafter, other transactions require a small fee which, depending on the type, can range from about 0.5% to 3% respectively.
A transaction fee of up to about $2.50 may apply to ATM withdrawals using a Cash Card. In any case, here is what users need to know about those fees and what they can do to avoid them.
How Much Does Cash App Charge To Cash Out Funds?
In as much as one has to pay for the services offered, there is no fee for a standard deposit to users bank account. However, the transaction can take one to three or more business days. If a particular user opts for an instant deposit, Cash App charges a fee of 0.5% to 1.75% to transfer the funds to another debit card.
Cash App Fee for Sending Money
The App charges a 3% fee to send money or make a payment using a credit card linked to the users account. There are also no fees for sending money from the available balance in users Cash App account, linked debit card or bank account.
Does Cash App Charge Investing Fees?
Through Cash App's investing features, users can buy and sell stocks and even Bitcoin. The app makes both processes very easy, it also allows users to choose the stocks they want to invest in, set target prices, set up recurring buys and view key metrics for more informed investment decisions.
There are no Cash App fees to open or maintain an investing account, nor does Cash App charge fees per trade. However, some fees may be charged by the government.
While there no Cash App fees for buying or selling of stocks, there may be one for buying or selling Bitcoin. Selecting a faster withdrawal mode instead of a standard one could also subject a user to a network fee. The fee depends on the amount of congestion on the blockchain.
Is There a Fee To Use a Cash Card?
Apparently, Cash App users can place an order for a Cash Card, which can be both physical and a digital card respectively. This card allows users make purchases using their Cash App balance in person, through the tap-to-pay option or when making online purchases anywhere that accepts the Visa card.
The Cash Card is free to order and can be made to specification, but it will cost a user $5 to change the design once they have been given the card.
Cash App may also charge users another $2.50 for using a Cash Card to withdraw money from an ATM. That of course is in addition to any fees charged by the ATM.
As soon as a user reaches $300 in qualifying direct deposits, Cash App will begin to pay them back for their ATM fees. They will also make refunds of all ATM fees, including ATM operator fees, for up to three transactions of up to $7 each within a 31-day period. Also, if a user makes more than three withdrawals within that timeframe, they will have a $2-per-transaction fee charge.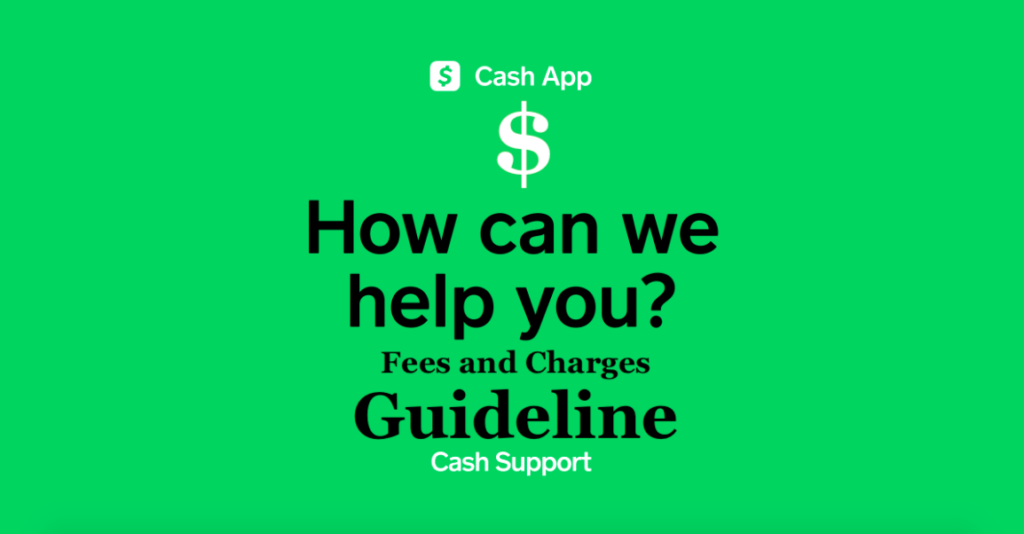 Final Take
Finally, Cash App makes it easy for users to send and receive money, transfer funds to their bank account and even start investing at the same time. While some fees are attached to certain transactions, that does not in any way mean a user has to pay them. Actions like choosing standard speed transfers and sending money using a debit card can help users avoid paying anything to use the app. See some similar topics we will take about in our next post.
FAQ for Cash App Fees to Send and Receive Money
Here are several commonly asked questions about Cash App fees.
Why does Cash App charge fees?
Many people always ask; is there a fee for using cash App? Cash App is not a bank, and its fee structure reflects its business-oriented nature. Any banking-related business is handled by banking partners.
No fees on cash app basic services. Cash App doesn't charge monthly fees. Therefore, there are no fees to send or receive money, inactivity fees or foreign transaction fees. However, it comes with an optional free debit card. Its your choice to choose. But, the "Cash Card" allows users to make transactions and withdraw the money that they have in their Cash App account. Its that simple.
If it doesn't charge users, then How does Cash App make money?
Literarily, Cash App makes money by charging businesses to use their application. They also earn by charging individual users transaction fees to access additional services. Its clear now, right?
How much does Cash App charge for $100? $300? $500?
How a user deposits or sends the $100 will determine if there will be any fees. While a standard transfer is free, an instant transfer would cost between $0.50 and $1.70. Likewise, an instant transfer of $500 would cost between $2.50 and $8.75.
What about sending money? Using a Cash App balance or linked bank account, a $100 payment wouldn't have an additional fee. Should a person use their linked credit card, that $100 payment would have a $3 fee. Similarly, a $500 payment using a credit card would cost the user an additional $15.
Can you avoid Cash App fees?
Yes, you can. Here are a few ways users can get around Cash App fees:
First, by selecting the standard delivery speed when they cash out
Secondly, by using a Cash Card and avoiding making more than three withdrawals every 31 days
Thirdly, bu sending money or paying for purchases using a linked bank account or debit card
Lastly, by selecting standard withdrawals instead of expedited ones to avoid additional fees associated with buying or selling Bitcoin.
How Much is Monthly and Annual Charges? We believe answers to this question has been provided in this article. Lastly, bear in mind that Cash App doesn't typically charge a fee for sending or receiving $100, with a few exceptions.
Similar Posts