Do you earn money and get paid on Fansly? If yes, how much earnings do people make on Fansly app. The answer is yes, people make money and get paid in Fansly. This guide will give you an overview of how much revenue you can make on Fanly by being a model. From this post, you learn how to use Fansly to make money. This work from home life is for content creation only.
This is the 21st century and technology is fast growing in creativity. Truly, we now live in a world where creative people don't necessarily require middle men (such as agents and producers) to make money on their talents. In recent times, content platforms like Youtube, Tiktok, Likee, Patreon, OnlyFans etc has showed that content creators could earn money simply by selling access to their work straightly to their subscribers.
But notwitdstanding, technology as well as time does not stay in a point for too long. Within a short time, a lot of online resources have showed up on the online market offering their services for content monetization. While some companies develop platforms that focuses on explicit content, others developers create unique promotional tools.
With all these in mind, let's discuss about How Fansly works, how much can a Fansly model make on the platform. We will also talk about how creators can increase their audience reach without spending too much time and money on it. But first, it is worthy to note that Fansly is subscription platform that puts creators first, allowing you to earn, connect & share.
How to start Fansly for Fans to Pay you
First of all, for you to work on the Fanly platform, you must be at least 18 years old. Yes, this restriction was specifically included because the platform was developed for only adult content creators. All knowledgable webcam models, explicit film stars, celebrities who are ready to share their personal photos successfully work on Fansly site app.
Don't let your mind fool you, as you don't have to completely strip in front of the camera to work on set. There are several positive things you can do on the site. These includes; creating a lifestyle blog, a worldwide travel page, fitness tutorials, comedy, etc. However, please bear in mind that the income of a model with "clothes-on" content is smaller.
Because of the age restrictions of users, all Fansly authors must pass verification process. This is to help confirm the authenticity of the creator by the provided data including photographs of ID. New bloggers can only get the opportunity to post and earn on content after completion of the process.
Now, let's move to the user tools, which helps models make money on Fansly app site.
Full Guide Process for Fansly Earnings
First, take into account that the platform does not offer any wide-ranging ways of monetisation. They only provide authors with the standard set of monetisation tools.
Apparently, there are four main ways to make money on the platform and get fansly minimum payouts:
User Subscriptions:
Over the years, this is the most common way available for content creators of any content platform. As an author, you'll be able to set the cost of monthly access to your content. Its your choice to choose how much you charge for your content.
Therefore, all users who has intentions to follow your work must pay the subscription fee. They can only become your fans (subscribers) after payment. So, your own goal is to keep all interested users/subscribers, turning them into a loyal audience and make Fansly revenue money from it.
Paid posts and Photos:
Another way to monetize your work on the platform is through paid posts and images. As a model, you can create and publish most interesting and engaging content into paid posts. This will be made available to users easily access by paying separately. In a nutshell, both regular subscribers as well as casual viewers who visit your page can pay for top content quickly.
Paid Messages and Chatrooms:
It is worthy to note that no user of these content platforms is willing to pay for seniors content (which can be found on the Internet for free). However, they are willing to pay if they get the opportunity to interact with their favorite models via messaging. Therefore, most of the recorded success on the platform relies on communicating with subscribers. Online users can write/chat in private messages. From there, they can even request to create unique content for them for a fee. You can as well create photos and videos on demand (of course, if the offer suits you) and sell access to unique materials directly in private messages.
Tips and Gifts:
The tips and gifts on the platform is a form of gratitude available to all users of app. Any participant who is willing to express gratitude for your work can send you money in donations in Fansly currency.
Another beautiful part is that successful bloggers can also attract advertising contracts. They can also earn money by collaborating with other content creators. However, it is important to note that subscribers are the main source of income on the platform. Therefore, the more fans you have, the more money you will receive at the end of the month through Fansly payouts.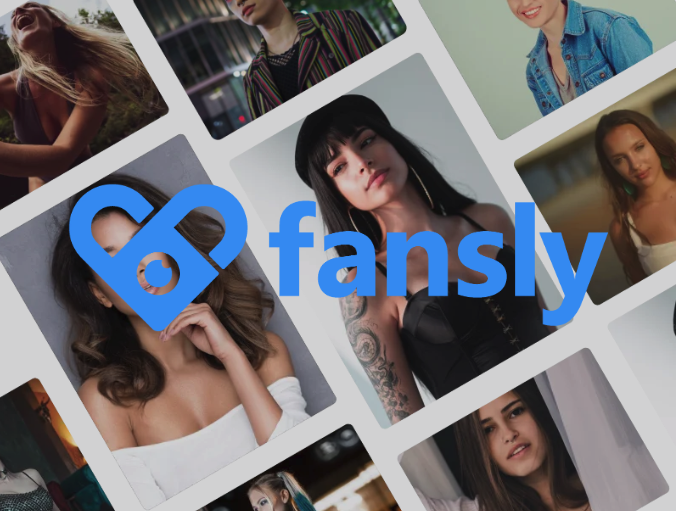 How much money can you make modeling on Fansly
Now, let's use an example that you've successfully passed the verification process. And now you are ready to earn revenue on Fansly on the most popular type of content (explicit photos and videos). You simply have to publish several free posts and upload subscription content too. The very next step is to set up the cost of subscription for your content.
There are 4-paid tiers, which you can use:
Bronze. Let's imagine that it costs about $10. Therefore, making payment of this amount, your fans get access to all your NSFW photos.
Silver. Users on this tier pay $10-15 and get the opportunity to watch your 3-minutes videos and access to your exclusive photos.
Gold. Upgraded subscribers pay $20-25 for all your photos and videos and the opportunity to chat with you in private messages.
Diamond. Highest user subscriber who want to not just chat but also ask you to create unique content on demand must pay $35-50 for a diamond subscription.
Note: Please take into account that all amounts and conditions are used as an example only. It is only the creator that will be able to set the cost of tiers. It's only you that can regulate what users will receive, depending on the paid level. Do not forget that the Select Media LLC (owners of Fansly) takes 20% commission of your earnings for using the platform per month. Also bear in mind that all Fansly pending balance will be paid to you once you reach the Fansly $100 minimum payout.
On the other hand, you must understand that such a system only works for well-known bloggers with a variety of senior content. So, if you just created a page (new models) and did not manage to earn a reputation, you should limit yourself to one type of subscription.
Income for Fansly New Models
Earnings & Payouts – Fansly Help Center guide. As for income of new models, average content creators make about 500–700$ per month. At the same time, well-known influencers and celebrities posting erotic content manage to earn millions of dollars a year. Your Fansly Earnings can grow as you continue creating and posting new contents.
Revenue for Popular Fansly Models
According to medium.com, the popular content creators with sizeable amount of subscribers on Fansly can easily make $5000-$7000 per month. Most online celebrities and famous content creators from Tiktok, Likee, YouTube, Instagram, Facebook, and Onlyfans join Fansly.com and ask their current platform's fans to subscribe to their Fansly page for exclusive content.
Continue growing your Fansly earnings by posting new contents. Do not forget that success on the Fansly platform depends on the type of your content, quality of posted materials and, of course, on promotion of your work.
Earnings & Payouts – Fansly Help Center guide.
For those of you with questions like; My earnings are missing; Where are my Earning Statistics; What is my Creator percentile; How long does a payout take to process? Pls contact the Fansly support page at support@fansly.com, or sending a direct message to @Fansly on Twitter.
Fansly promotion
Unfortunately, the platform offers almost no mechanism for authors to promote content. Just like on OnlyFans, Fansley authors are forced to attract subscribers from social networks and other resources. Even the recommendation system developed by the creators of the platform will not help beginners, since it only includes top authors with a large number of subscribers.
Alternatives to Fansly.com is FriendsOnly.me
Online Content creators who, for some reason, do not want to share their activities on the platform on social networks can use FriendsOnly. It is available at (https://friendsonly.me/l/EIqvCbo). It is among the first blogging-oriented social network. According to them, they have developed a system where content literally advertises itself. Fansly Vs OnlyFans – Which Platform Reigns Supreme in 2023? Simply go online to read customer service reviews of fansly.com and friendsonly.me.
Even beginners can get to the tops of the site using the following tools:
First, free publications available for viewing by all users of the platform;
Secondly, a recommendation system that promotes free posts of our authors to the main page (all creators are included in the recommendations, regardless of the number of subscribers);
Thirdly, a free trial period to help users decide on a permanent subscription;
Fourth, statistical tools to analyze audience preferences;
Lastly, a team of affiliates ready to take care of promoting your account.
FriendsOnly is the first platform that really helps authors to promote content. You can join FriendsOnly as a creator at https://friendsonly.me.
Related Posts