How to use Jasper AI as a ChatGPT alternative. We all know that Jasper AI is a powerful, new alternative to ChatGPT. It currently offers quick, generative text with no waitlist at all.
There will be surprise if you probably haven't heard of Jasper AI. It was previously known as Jarvis AI, until Marvel Company brought challenge of the name which was conflicting with Iron Man's AI companion.
Changing the name will not stop Jasper AI from helping you tackle your emails, blog post, social media updates, etc with AI information. It can also provide writing assistance for writing letters, essays, assignments. If ChatGPT isn't giving you what you want, then Jasper AI may be the perfect alternative.
What is Jasper AI?
The popular Jasper AI is a software development company formed in 2020. It has its location at Austin, Texas USA. While still in operation in December 20, 2022, the Y Combinator startup company released its new Jasper Chat feature. All these determination came from the wave of enthusiasm that OpenAI created with ChatGPT platform.
Pricing for Jasper AI Chat – Trial & Full Version
Jasper Chat is generally available to the public, but it isn't free for contineous use. As a first time user, you can access a trial version of the generative text assistant for five days only. This is a downside for freelancers, therefore making it less attractive for casual use. However, Jasper AI clearly solves problems for business owners as well as customers. Their services extends to corporations, small businesses, content creators/developers as well as freelance workers.
For example, when you begin using the 5-day free trial, you're greeted with a message about unlocking team productivity. It advises you that subscribing to it will provide help for generating original, SEO-optimized content. This simply means that, if your business involves words content, the advert is for you. It is important to note that you have to enter your credit cards payment details before testing Jasper Chat.
Jasper Art
Moving on, Jasper AI also has an image generator, similar to Dall-E, known as Jasper Art. Now, by making use of these two assistants, numereous amount of content can be quickly created. As with Jasper Chat, the Jasper Art also includes a 5-day free trial usage.
How much does Jasper cost?
Unlike ChatGPT, you can't continue to use Jasper Chat for free after the 5-day trial time. Immediately the trial ends, you MUST pay a subscription before you continue to use it. Currently, Jasper AI cost starts at $60 per month, but you can pay $50 per month if you choose annual subscription, saving $10. Personally, I think that's a steep price for ordinary consumers. But it is more budget friendly for people who want to use it for business. For example, if you regularly create several MSWORD documents, WordPress blog posts, online ads, or emails on a daily, it makes more sense.
1. Jasper AI Boss Mode for individuals and small teams
As a content creator, you can use Jasper Chat (in Boss Mode) to quickly generate up to 50,000 words each month at the starting price. Wow! That about 2,500 words daily. Truly, that's an equivalent to the output of a high rank professional writer, which may even cost more to have an employee.
2. Jasper Chat Business Mode for growing teams and businesses
However, you can choose the business mode then negotiate with the Japer support team for custom & pricing plan so you can access 700,000 words and above words per month.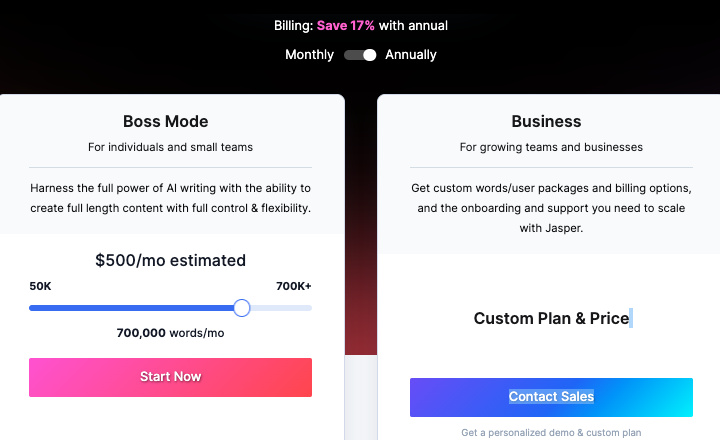 First, you can start with more words. But if you have the minimum plan and go over it, you'll be automatically upgraded (and charged more). So there's no need to select the more expensive options. Additionally, there's also a business plan that allows a team of five to collaborate and customize the AI with a brand voice.
Think about it, any AI-generated content needs to be reviewed by a human before it can be published for your business. Right? Naturally, posting any sort of confident rubbish an AI delivers to you on occasion may be disastrous. Yes! Therefore, in most cases, AI text only needs a few corrections, as long as you aren't a stickler for many details.
Secondly, for Jasper Art, the monthly fee is $20 monthly or $200 per annum as well as it currently allows the generation of unlimited images.
Jasper Chat vs. ChatGPT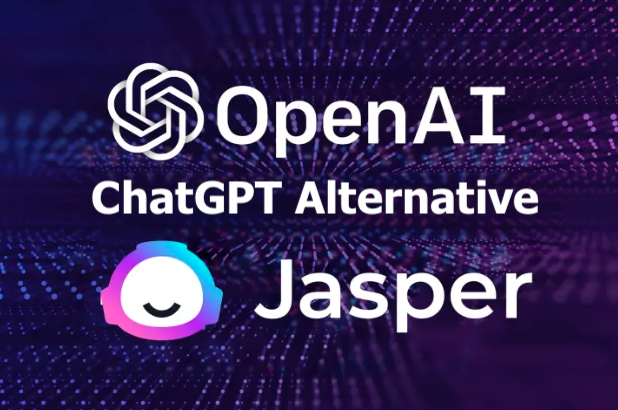 Now, let's face the main facts of this article. Is Jasper AI an alternative to ChatGPT? If yes, then the question will be: how does Jasper Chat compare to ChatGPT? As much as we know, both are based on Generative Pre-trained Transformer language (GPT) models. Jasper AI and OpenAI each uses GPT-3.5, but the results you get will vary in output.
While Jasper Chat is meant to be productive as well as having access to current information, ChatGPT is currently focused on research plus offers a free tier. It will be wise to agree that at a $60 per month cost, Jasper would face a tough challenge if it tries to compete with ChatGPT. The San-Francisco based company recently launched a fast access plan called ChatGPT Plus for $20 a month. Microsoft Bing Chat is completely free, but access is still limited.
Is ChatGPT a Partner or Competitor to Jasper AI?
An important update shows that Jasper AI agrees that OpenAI is a partner, not a competitor. While ChatGPT uses a generic version of a large language model, Jasper AI tailors it to specific use cases that appeal to business needs. Research shows that Jasper AI's website claims its Artificial Intelligence has already processed 10% internet. Yes, this gives it a good understanding of how humans write & knowledge of several languages. Input can be provided in 24 different languages. Additionally, an output is possible in 31 languages, making it useful for translation as well as content writing.
Even though you're using generative text tool, you need to fact-check the results. Why? It's because both can include wrong answers in a document. Also, it will write as if those details are known to be true. Trust me when I say this; do not expect perfect accuracy from any AI at the moment. Better days are still to come with new updates.
Jasper AI in Chrome Extension
Just like ChatGPT, Jasper AI also developed a Chrome extension that lets you use Jasper Chat within your browser. App developers are also in implementing it into their chat apps. Generally, a Jasper AI logo appears within any text field, webmail, social media site, or online document. Therefore, with a simple click on the logo, Jasper Chat opens a new window for quick access to writing assistance.
Jasper.ai is a premium service provider, therefore Jasper Chat is a paid service platform. Customer support as well as user training are part of the full package. This simply means that you don't need to be an AI prompt expert to use it. Isn't this a great value for your subscription? Yes, it is. So, if you get stuck as a newbie, you can reach out to support. From the analysis of reviews which is positive, Jasper AI always responds to their customers.
What companies use Jasper?
Jasper AI boasts that its technology is used by over 100,000 teams globally, with several big names standing out on the list. For example, tech giants like Google, Intel, IBM, Zoom, and Airbnb have used Jasper. Sports Illustrated, Harper Collins, Experian, ReMax, and the Mayo Clinic logos also appear on the long side-scrolling list of clients of Jasper AI's website.
The AI art and text generator is well-loved, averaging 4.7 stars or higher on three prominent peer-review websites: Trustpilot, Capterra, and G2.
Can you write a book with Jasper?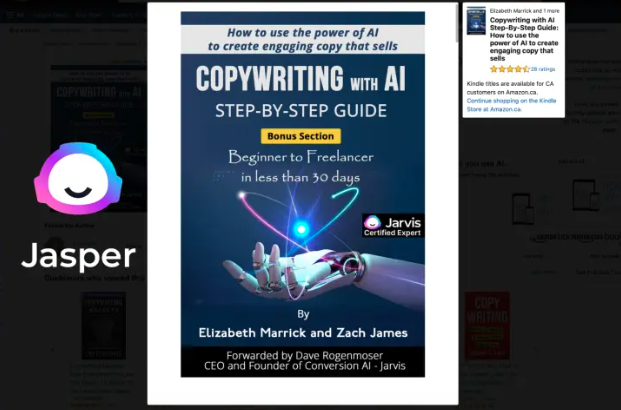 You might be surprised to learn that several books have already been written with Jasper. Jasper AI's blog even has a guide to writing a book in just seven days. Examples include the 4.4 out of 5 stars Amazon book, "Copywriting with AI Step-By-Step Guide," the 4-star "Subscription Secrets: The Fast Track Into the Subscription Economy," and the 5-star "Leads For Lemonade Stands: The beginners [sic] handbook for paid lead generation."
All are available as Kindle e-books, and some have paperback versions. None will make the Times bestseller's list since these are all informative guides, not novels. Any one book would generate minimal income, but if you can pump out a new book every week, it could begin to add up. So far, books written with Jasper AI's help have only received a few reviews, and most readers seem satisfied with the content.
Currently, Jasper AI is just getting started and has received over $100 million in funding to continue its growth and improvement. It will be interesting to see what's possible in the future and whether generative text can resolve its problems with accuracy.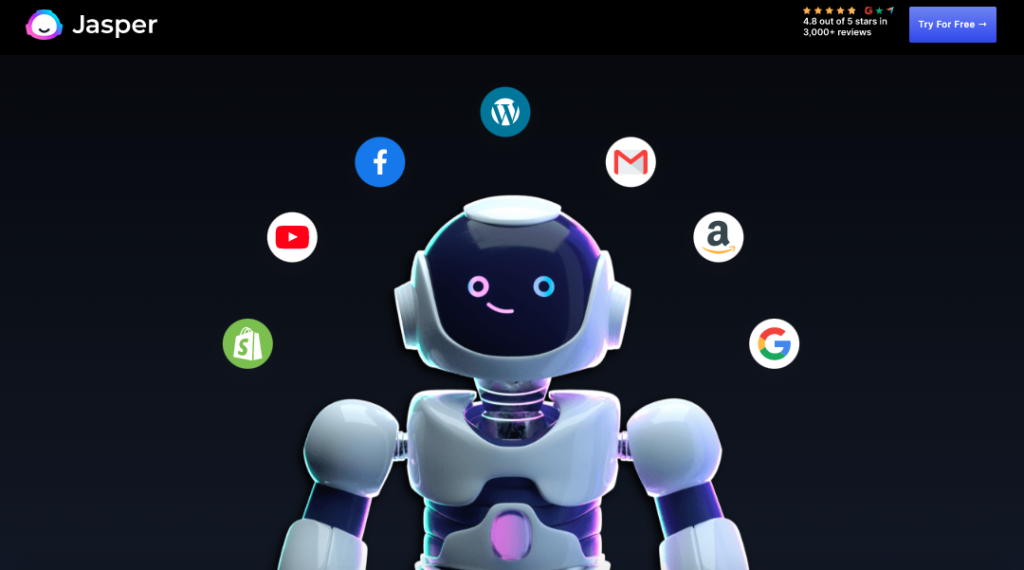 Editors Recommendations