The next United States of America Halloween will be Tuesday, October 31, 2023. As we all know, USA Halloween is scary enough (especially for kids) with all the artificial monsters roaming the streets in America. Personally, I think it'd be really scary if you couldn't do your banking transactions that day since money is important. So it is important to know which banks are closed today.
In the US, citizens and other residents shoppers are will spend over $10 billion on Halloween-related products this year. This information is according to an estimate from the National Retail Federation. Therefore, it's very possible you or your family members might want to take care of some banking on the holiday weekend.
For those people wondering whether commercial banks and credit unions will be open or closed on Halloween, you have come to the right place. Just continue scrolling down to learn about your banking options so you can plan your day ahead of time.
Are Banks Closed on Halloween 2023?
The simple answer is No. Banks are not closed on Halloween day. Even though your favorite Halloween, (which falls on Oct. 31), is widely accepted celebrated by Americans, it is not a recognised federal holiday. So, this brings us to a conclusion that in years like 2023 when it falls on a normal working day, credit unions as well as commercial banks are generally open on Halloween.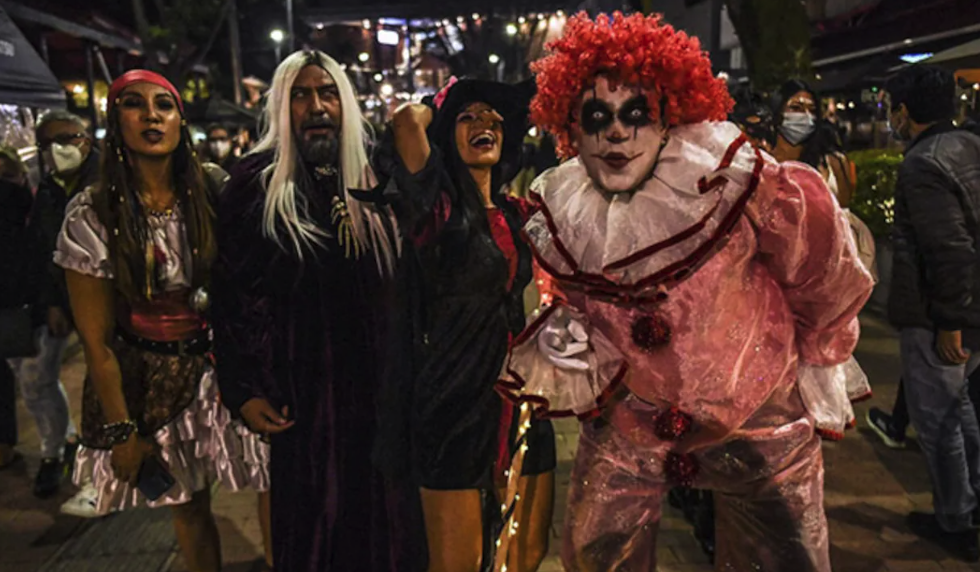 Tips for Banking on Halloween day in the US
You can do online banking or make use of an Automated Teller Machine near you. So, if you have an emergency, you can access your funds by using your smartphone, a debit or ATM card for withdrawals. With all these, you can do most of your banking transactions even if your local bank branch near you is not open for business. You can also do the following:
Visit an ATM to deposit cash, check balance or make a withdrawal
You can make a mobile check deposit
Receive money, transfer funds and pay bills using your bank's mobile banking app
Alternatively, you can make use of your bank's online banking platform from your mobile phone or home computer if your local branch is closed. Be sure to have a great internet connection for faster access.
Next Banking Holidays in 2023/2024
Personally, I believe it's a great idea to plan ahead of time for the last few bank holidays of 2023. Yes, we have only several months before the year ends, but you have to up to date. Let's go;
Banks will generally be closed on these upcoming holidays of November and December 2023:
Nov. 11: Veterans Day
Nov. 25: Thanksgiving Day
Dec. 25: Christmas Day
Jan. 01: New Year
So, with all these information at hand, are banks open tomorrow in USA? Find out more.
Trending Guide for this Season