This is the The skinny on every College Football Team team. These teams may not begin 2023 as the top 25, but there are still reasons to enjoy watching them this season.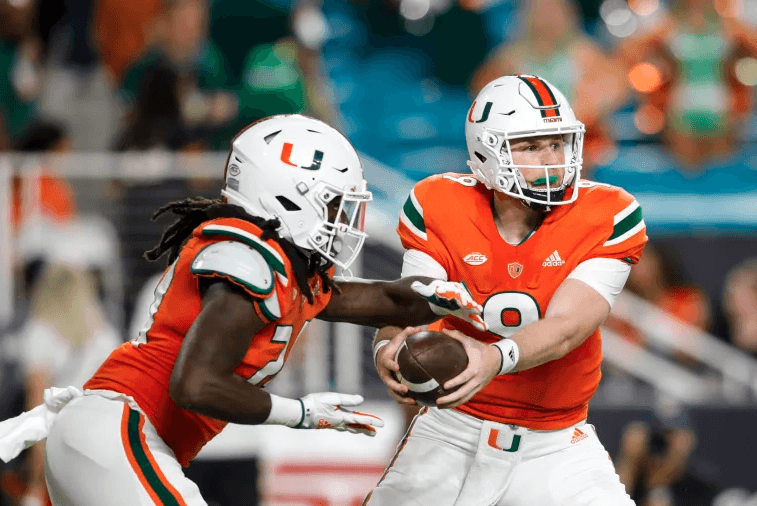 AMERICAN ATHLETIC College Football Team
1. Charlotte
Biff Poggi, a respected high school coach from Baltimore, is now leading the Charlotte football team.
2. East Carolina
The East Carolina team is going to miss some important players like QB Holton Ahlers, RB Keaton Mitchell, and several wide receivers.
3. FAU
FAU's new coach, Tom Herman, has reunited with his former QB from Texas, Casey Thompson. They're also boosted by RB Larry McCammon III returning to the team after leaving the transfer portal. Keep an eye on McCammon III; he'll be a key player in Herman's FAU strategy.
4. Memphis
Memphis has had a bit of a tough time in the league lately, with an 11–13 record in the past three years. However, they have junior QB Seth Henigan back, which could make a difference.
5. Navy Brian
Newberry takes the reins at Navy after the departure of longtime coach Ken Niumatalolo. He's got the task of turning the Middies into winners again.
6. North Texas
Eric Morris, a protege of Mike Leach, is now at North Texas. They might have a shot at a 4–0 start to the season.
7. Rice
Rice's quarterback, JT Daniels, is a familiar name in college football. He's played for USC, Georgia, and West Virginia before landing at Rice.
8. SMU
SMU was a powerhouse on offense last year but struggled on defense.
9. South Florida
Alex Golesh, the former offensive coordinator for Tennessee, is taking the helm at South Florida. QB Gerry Bohanon is returning for his sixth season, which could be a game-changer.
10. Temple Coach
Stan Drayton might have coached running backs for a long time, but Temple's rushing offense ranked near the bottom among FBS teams last season.
11. Tulsa Former
Indiana coach Kevin Wilson is now in charge at Tulsa, and he's brought in Steve Spurrier Jr. as his offensive coordinator.
12. UAB
Trent Dilfer, a former NFL quarterback and ESPN analyst, is stepping in as head coach for UAB after coaching high school football in Nashville.
13. UTSA
UTSA had some key players leave via the transfer portal from their 11-win team in 2022. But the good news is that QB Frank Harris is still with the team.
ATLANTIC COAST College Football Team
1. Boston College
With QB Phil Jurkovec now at Pitt and Zay Flowers in the NFL, orchestrating a turnaround from last year's disappointing 3–9 season appears to be a formidable challenge.
2. Duke
In the previous season, the Blue Devils' FBS victories were achieved against teams with a combined record of 35–61. However, this season, they face formidable opponents in Clemson, Florida State, Notre Dame, and NC State. It's undeniably a demanding path ahead.
3. Georgia Tech
Brent Key, who assumed the role of interim coach in 2022 and effectively reduced errors, is returning as the head coach.
4. Louisville
Meanwhile, Jeff Brohm has returned to coach the Cardinals, reuniting with QB Jack Plummer, who previously played under his guidance at Purdue.
5. Miami
Following a disappointing inaugural year as the head coach, Mario Cristobal is counting on junior QB Tyler Van to harness his NFL-caliber potential and elevate his performance.
6. NC State
The Wolfpack's aspirations suffered a setback with the departure of QB Devin Leary, who transferred to Kentucky.
7. Pitt
Maintaining the recent streak of success will heavily rely on the performance of their new QB, Phil Jurkovec, a redshirt senior who faced injury challenges during his time at BC.
8. Syracuse
Rocky Long, the 73-year-old architect of the 3-3-5 defense, has taken on the role of the Orange's new defensive coordinator. However, the primary concern lies with the offensive line.
9. Virginia
In his second year, Tony Elliott's focus will be on how the Cavaliers continue to navigate the aftermath of the tragic deaths of D'Sean Perry, Devin Chandler, and Lavel Davis Jr., who lost their lives last November at the hands of a former teammate.
10. Virginia Tech
Coach Brent Pry has made significant additions to the offense, including QB Kyron Drones from Baylor, aiming to bolster a unit that averaged just 19.3 points in 2022.
11. Wake Forest
Meanwhile, coach Dave Clawson faces the challenge of maintaining an explosive offensive performance with a reduced roster.
BIG TEN College Football Team
1. Illinois:
The nation's top-ranked scoring defense in 2022 suffered significant losses, with three standout players from the secondary heading to the professional ranks along with their coordinator (as seen with Purdue).
2. Indiana:
Coach Tom Allen faces the daunting task of repairing the Big Ten's weakest defense while also seeking a dependable quarterback.
3. Maryland:
The Terps' success hinges on the health of QB Taulia Tagovailoa, who has the potential to make them a formidable adversary.
4. Michigan State:
The offense will lean heavily on its running backs, including junior Jalen Berger, as they await a new quarterback to acclimate to the team.
5. Minnesota:
After a season of relative experience and an easier schedule in 2022, the Gophers now transition to a less seasoned squad facing challenging matchups against Michigan, Ohio State, and North Carolina.
6. Nebraska:
Matt Rhule aims to reconstruct the Huskers' program, drawing on his successful rebuilding efforts at Temple and Baylor, following his less-than-ideal stint in the NFL with Carolina.
7. Northwestern:
The Wildcats find themselves in search of a new permanent head coach after the dismissal of Pat Fitzgerald in July, stemming from a hazing scandal.
8. Purdue:
Former Illinois defensive coordinator Ryan Walters, aged 37, emerges as a rising star, earning his first opportunity as a head coach with the Boilermakers.
9. Rutgers:
The Scarlet Knights aspire to address their offensive challenges by bringing in new Offensive Coordinator Kirk Ciarrocca, who joins from Minnesota.
BIG 12 College Football Team
1. Baylor:
Coming off a disappointing six-win season in 2022, the Bears are banking on their defense returning to its 2021 form, while QB Blake Shapen aims for improvement.
2. BYU:
All eyes are on Kedon Slovis, previously of USC and Pitt, as he takes the reins at quarterback for the Cougars during their inaugural Big 12 season.
3. Cincinnati:
With a new conference, coach, Power 5 status, and a crop of over 15 incoming transfers led by QB Emory Jones, the Bearcats are poised for an exciting season.
4. Houston:
Despite last year's underwhelming 8–5 record, Houston faces the challenge of navigating a Big 12 schedule, and they'll look to make a stronger impact.
5. Iowa State:
After a step back with a 4–8 campaign last year, the Cyclones are hoping for improved performance from QB Hunter Dekkers to turn things around.
6. Kansas:
Fresh off their first bowl appearance in 14 years in 2022, the Jayhawks welcome back 10 offensive starters, led by dynamic QB Jalon Daniels.
7. Oklahoma State:
The Cowboys' prospects have dimmed with the departures of QB Spencer Sanders and RB Dominic Richardson to the transfer portal.
8. Texas Tech:
In his inaugural year as coach, Joey McGuire delivered a surprising 8–5 record, and the Red Raiders' impressive recruiting efforts bode well for their future.
9. UCF:
As they enter the Big 12, UCF, under coach Gus Malzahn, aims to continue its momentum from back-to-back nine-win seasons and make a strong debut in the new league.
10. West Virginia:
Neal Brown, with a 22–25 record in four seasons, finds himself on one of the hottest coaching seats in the country, with a new athletic director closely monitoring the situation.
CONFERENCE USA College Football Team
1. FIU:
Despite losing a significant amount of talent to the transfer portal, FIU managed to acquire LB Avery Huff from crosstown rivals, the Hurricanes.
2. Jacksonville State:
As the newest addition to the FBS, Jacksonville State boasts coach Rich Rodriguez, with extensive experience at programs like Michigan, West Virginia, and Arizona.
3. Liberty:
Entering Conference USA with new coach Jamey Chadwell, Liberty faces a challenge due to significant changes in their roster.
4. Louisiana Tech:
Improving upon last year's 3–8 record will heavily rely on the performance of new QB Hank Bachmeier, a transfer from Boise State.
5. Middle Tennessee:
A program known for its consistency, Middle Tennessee must find support for QB Nick Vattiato, especially after losing their top three wide receivers from the previous season.
6. New Mexico State:
Transitioning from an independent status to Conference USA, the Aggies face the task of replacing key defensive players from the previous year.
7. Sam Houston:
Stepping up to the FBS level, Sam Houston hopes to achieve success under coach K.C. Keeler, with six wins marking a significant milestone.
8. UTEP:
With the return of QB Gavin Hardison and the addition of new transfers to bolster the receiving corps, UTEP's outlook for the year appears promising.
9. Western Kentucky:
Coach Tyson Helton leads an offense featuring QB Austin Reed and WR Malachi Corley, making for one of the nation's most potent passing attacks.
MID-AMERICAN College Football Team
1. Akron:
In coach Joe Moorhead's second season, the Zips have a genuine opportunity to reach their first bowl game since 2017.
2. Ball State:
The Cardinals aim to regain bowl eligibility with the help of an experienced defense and transfer QB Layne Hatcher.
3. Bowling Green:
Coach Scot Loeffler guided the Falcons to their first bowl appearance since 2015 last year, but they need to shore up their defense, which ranked 103rd nationally.
4. Buffalo:
Buffalo has assembled two consecutive high-quality MAC recruiting classes by skillfully navigating the transfer portal.
5. Central Michigan:
The Chippewas' path to success involves rectifying last year's -18 turnover margin, and they rely on LB Kyle Moretti to lead their defense.
6. Eastern Michigan:
Although the Eagles came close to winning a MAC title in 2022, they must find replacements for seven offensive starters.
7. Kent State:
Kent State faces the challenge of adjusting to the departure of coach Sean Lewis, who joined Deion Sanders's staff as the OC at Colorado, along with several starters who entered the transfer portal. First-year coach Kenni Burns will need some time.
8. Miami (Ohio):
The RedHawks welcome back QB Brett Gabbert, who missed a significant portion of 2022 due to a shoulder injury.
9. Northern Illinois:
Seventh-year QB Rocky Lombardi is set to reunite with WR Trayvon Rudolph, who missed the entire previous year after a standout 2021 season.
10. Ohio:
With QB Kurtis Rourke and RB O'Shaan Allison returning, the Bobcats are poised for another run at the MAC title game.
11. Toledo:
The defending MAC champions boast a plethora of returning starters from a 9–5 team. Could they finish the season ranked this year?
12. Western Michigan:
The Broncos won five games last year, and early match-ups against Syracuse and Iowa in the first three weeks pose a challenge to their turnaround efforts.
MOUNTAIN WEST College Football Team
1. Air Force:
The Falcons bring back the majority of the nation's top-ranked defense, and their Black Friday showdown at Boise State could determine the Mountain West's fate.
2. Boise State:
Starting his third season, Andy Avalos leads Boise State with the conference's standout QB in sophomore Taylen Green and star RB George Holani, who rushed for over 1,000 yards in 2022.
3. Colorado State:
After struggling to score more than 19 points per game last year, the Rams have acquired new offensive linemen and running backs from the transfer portal.
4. Fresno State:
Coach Jeff Tedford's team faces a significant challenge in replacing QB Jake Haener and most of their top offensive targets.
5. Hawai'i:
Coach Timmy Chang aims to maintain an aerial attack but requires improved performance from QB Brayden Schager.
6. Nevada:
One of only two Mountain West teams without a win last year, the Wolf Pack delved deep into the transfer portal in search of a fresh start.
7. New Mexico:
After finishing last in the country in total offense, the Lobos have hired former UAB interim head coach Bryant Vincent as their offensive coordinator.
8. San Diego State:
Despite a lackluster 7–6 season in 2022, the Aztecs found a promising QB in Mississippi State's Jalen Mayden.
9. San Jose State:
QB Chevan Cordeiro returns after an impressive season of 3,251 passing yards and 23 TDs, but the defense faces challenges with the absence of key players.
10. UNLV:
Former Missouri coach Barry Odom takes the reins of the Rebels, who have had only one winning season since 2000.
11. Utah State:
The Aggies aim to rebound from a 6–7 record last year but must fill the void left by all-conference WR Brian Cobbs and star RB Calvin Tyler.
12. Wyoming:
With a strong defense in place, the key for Wyoming is improving their 119th-ranked offense, which could position them as Mountain West title contenders.
PAC-12 College Football Team
1. Arizona:
Coach Jedd Fisch appears to be instilling a cultural shift in Tucson, but for the Wildcats to be contenders, their defense must tighten up and not allow an average of 36 points per game.
2. Arizona State:
Under the leadership of the youngest head coach in the FBS, 33-year-old Kenny Dillingham, an influx of transfers brings new energy to Arizona State.
3. Cal:
To secure a future beyond Year 8 for coach Justin Wilcox, the Bears must make improvements after winning just 10 of their last 28 games.
4. Colorado:
With the Deion Sanders era underway, the Buffaloes are one of the most intriguing teams in college football. The outcome remains uncertain, but they promise captivating action.
5. Stanford:
New coach Troy Taylor introduces a radically different offense, but addressing challenges is a longer-term project given the flow of players in the transfer portal tends to favor departures.
6. UCLA:
After breaking through with a 9–4 season in 2022, sustaining the momentum requires significant contributions from transfers and perhaps the emergence of a freshman quarterback.
7. Washington State:
The return of junior QB Cameron Ward is a positive for coach Jake Dickert, but the Cougars need to fortify their shaky offensive line to thrive.
SOUTHEASTERN College Football Team
1. Arkansas:
With Dan Enos taking over as offensive coordinator, coach Sam Pittman's fourth team appears to be shaping up as his best yet.
2. Auburn:
The question for Auburn is whether coach Hugh Freeze's offensive expertise, coupled with the additions of former Michigan State QB Payton Thorne and new defensive coordinator Ron Roberts, can address the team's issues effectively.
3. Florida:
With Anthony Richardson's departure, Florida is in need of offensive weapons beyond standout RBs Montrell Johnson and Trevor Etienne.
4. Kentucky:
To fill the void left by Will Levis, Mark Stoops looked to the transfer portal to secure NC State QB Devin Leary, while the receiving corps is led by freshman All-American Barion Brown.
5. Mississippi State:
Former defensive coordinator Zach Arnett, aged 36, takes the helm of the Bulldogs following the passing of Mike Leach. QB Will Rogers sets his sights on numerous SEC records.
6. Missouri:
Coach Eli Drinkwitz enters his crucial fourth season with a solid overall roster but yet again faces a significant question mark at the quarterback position.
7. Texas A&M:
Last season, QB Conner Weigman was thrust into the spotlight before he was fully prepared. The hope is that new offensive coordinator Bobby Petrino can make a difference.
8. Vanderbilt:
Optimism abounds with QB AJ Swann and returning wide receivers Will Sheppard and Jayden McGowan, but concerns linger on the defensive side of the ball.
SUN BELT College Football Team
1. Appalachian State:
The program boasts returning talent but will heavily rely on transfers, particularly on both lines and in the secondary.
2. Arkansas State:
QB J.T. Shrout and WR Corey Rucker, both transfers, are tasked with helping coach Butch Jones improve on his 5–19 record in Jonesboro.
3. Coastal Carolina:
The return of QB Grayson McCall is a significant boost for new coach Tim Beck.
4. Georgia Southern:
Coach Clay Helton had a solid Year 1, including a big road win at Nebraska, but he'll miss the steadiness of QB Kyle Vantrease.
5. Georgia State:
Coach Shawn Elliott looks to dual-threat QB Darren Grainger to lead a rebound this season, with the challenge of shoring up a defense that allowed an average of 31 points per game.
6. James Madison:
The Dukes feature a formidable defense that ranked fifth nationally last year, and the addition of QB Jordan McCloud from Arizona via the transfer portal is a significant asset.
7. Louisiana:
Guided by Michael Desormeaux, UL achieved its fifth consecutive bowl game appearance last year. An improved ground game could put the Cajuns in contention for a Sun Belt title.
8. Louisiana Monroe:
A tougher Sun Belt landscape poses challenges for the most under-resourced program in the FBS.
9. Marshall:
Cam Fancher, known for his athleticism, took over midway through last season and is expected to continue honing his passing skills.
10. Old Dominion:
Fresh off a three-win season, the Monarchs have seen significant player departures to the transfer portal, including QB Hayden Wolff.
11. South Alabama:
QB Carter Bradley returns, and the defensive line has the potential to be one of the league's best, anchored by Wy'Kevious Thomas.
12. Southern Miss:
Coach Will Hall faces a challenge in finding a reliable QB from a three-man competition featuring Zach Wilcke and transfers Billy Wiles and Holman Edwards.
13. Texas State:
New coach G.J. Kinne, at just 34 years old, brings an explosive offense to San Marcos, drawing from his No. 1-ranked FCS offense at Incarnate Word in 2022.
14. Troy:
In an era of offensive fireworks, Troy demonstrates that teams unafraid to grind it out can still achieve success.
INDEPENDENTS College Football Team
1. Army:
The Black Knights will have a different appearance this season following a change in blocking rules that has impacted their ability to execute their signature flexbone triple-option offense.
2. UConn:
Jim Mora's inaugural season surpassed all expectations as the Huskies reached their second bowl game in seven years.
3. UMass:
It's been 13 years since the Minutemen achieved at least six wins. To break that streak in 2023, they will need significant improvement on offense, as they averaged just 12.5 points per game.
More Bulldogs Football team Discussions